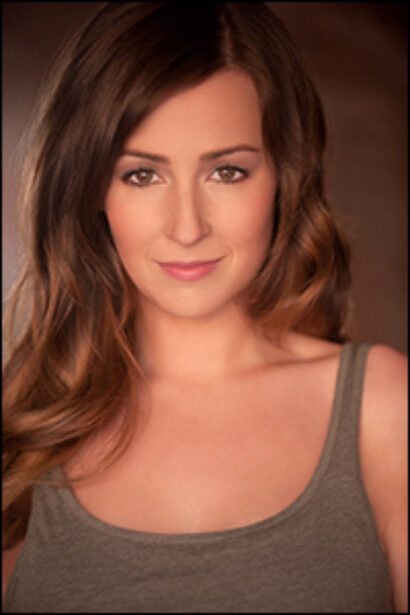 Directed by Max Friedman, the concerts featured Hannah Elless (Somewhere In Time, Godspell), Brandon Ellis (Once, Company), Angela Grovey (Leap of Faith, "Joyful Noise"), Grace McLean (Natasha, Pierre, & The Great Comet of 1812), George Salazar (F#%king Up Everything, Godspell) and Tony Award nominee Bob Stillman (Dirty Blonde, Grey Gardens).
Music director Brian Usifer (Kinky Boots, The Book of Mormon) led a six-piece band that also included Maté. Videography is by Karen Marshall.
According to press notes, "Some moments in life are too intense, awkward, or outlandish for words — they deserve music, too. Acclaimed composer-lyricist Daniel Maté, winner of the 2013 Kleban Prize, transforms them into theatre tunes. Join Daniel and an amazing line-up of performers for a thrilling evening of compelling, clever, and catchy Song Moments!"
Maté is the recipient of the 2013 Kleban Prize for Most Promising Musical Theatre Lyricist. He also received the Jonathan Larson Grant and the ASCAP Foundation's Cole Porter Award in 2010 for his music and lyrics. His song cycle The Longing and the Short of It has been presented at Barrington Stage (directed by William Finn), the Disney-ASCAP Musical Theatre Workshop (directed by Stephen Schwartz) and Playwrights Horizons (directed by Victoria Clark) as well as in a recent reading at Arts Garage in Delray Beach, FL. With composer Will Aronson, Maté wrote lyrics and co-wrote the book for The Trouble With Doug, a comedic musical inspired by Kafka's "The Metamorphosis." Doug was featured at the 2010 National Alliance for Musical Theatre Festival of New Musicals with direction by Tony-winning performer Victoria Clark and has since been developed at Royal & Derngate (U.K.) and Theatreworks Silicon Valley (Palo Alto, CA). Maté and Aronson are working with book writer Hannah Kohl on a family musical commissioned by Chicago Shakespeare Theater. Maté is also the composer and lyricist of The Story Of Jo-Beth, a modern-day American retelling of the Book of Job (CAP 21, 2011; JCC in Manhattan, 2013), and Middle School Mysteries, an original musical devised with a group of middle school students at Two River Theater Company in Red Bank, NJ.
NYMF is the flagship program of The National Music Theater Network. The New York Musical Theatre Festival (NYMF) exists to "revitalize musical theatre culture by discovering and promoting new musical theatre artists, producers and projects; nurturing a vibrant and innovative artistic community; and connecting one of America's greatest art forms with a diverse, contemporary audience." *
Cast - "There's a Land Across the River (To the East) / Name That Tune (Hipster's Delight)":
Bob Stillman - "You Make My Brain Work Right":
George Salazar - "I Don't Think Of You (It's All Good)":
Grace McLean - "Starting Shit With You":
Hannah Elless - "Intervention":
Brandon Ellis - "Kissing Women Left and Right":
Brandon Ellis, Angela Grovey and Bob Stillman with Grace McLean- "Before I Go":
Grace McLean - "Misery Loves My Company" :
Angela Grovey - "When I Get Enlightened":
Grace McLean, Hannah Elless and Angela Grovey - "Finally Me":
Brandon Ellis - "All About You":
Hannah Elless - "February's Coming":
Daniel Maté - "Just Another Schmuck at the Coffee Bar":
Bob Stillman - "Marry Me, America":
George Salazar - "All I Want":
Angela Grovey - "I Don't Wanna Know":
Cast - "Everything Is Not As Real As This":
Cast - "If I Wrote a Song":