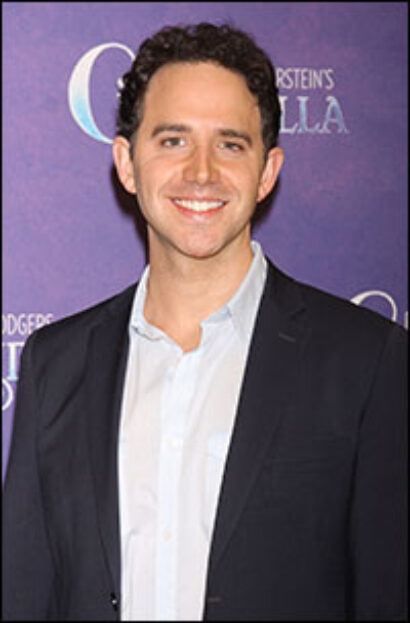 Heading a five-piece band, Gwon premiered brand-new songs and shared tunes from his musicals Ordinary Days, Cloudlands, The Boy Detective Fails and String.
Performers included Liz Callaway, Kate Shindle, Wolfe, F. Michael Haynie, Zachary Prince, Sam Heldt, Fontana, Anne L. Nathan, Mendez, Kate Wetherhead, Phoebe Strole, John Bolton, Alex Wyse, Jessica Hershberg, Molly Hager, Olli Haaskivi, Mallory Hawks and Bonnie Milligan.
The evening was directed by Drama Desk nominee Ed Iskandar and produced by Katie Riegel. Videography is by Shoshana Feinstein.
For more on composer Gwon and his works, read Playbill.com's Contemporary Musical Theatre Songwriters You Should Know.
*
"Growing Up" — Adam Gwon with Olli Haaskivi, Mallory Hawks, Sam Heldt and Bonnie Milligan:
"Little Mysteries" — Phoebe Strole with Olli Haaskivi:
"That's All" — F. Michael Haynie, Bonnie Milligan and Sam Heldt:
"Untitled" — Kate Wetherhead:
"A Million Little Things" — John Bolton:
"She Doesn't Know What It's Like" — Molly Hager and Anne L. Nathan:
"Away From Here" — Alex Wyse:
"I Still Love You" — Lindsay Mendez:
"Uncharted Territory" — Betsy Wolfe:
"Get Me Outta Here" — Olli Haaskivi, Mallory Hawks, F. Michael Haynie, Sam Heldt and Bonnie Milligan:
"Favorite Places" — Kate Shindle:
"Fine" — Santino Fontana and Jessica Hershberg:
"I'll Be Here" — Liz Callaway:
"The Show Must Go On" — Adam Gwon and Zachary Prince: