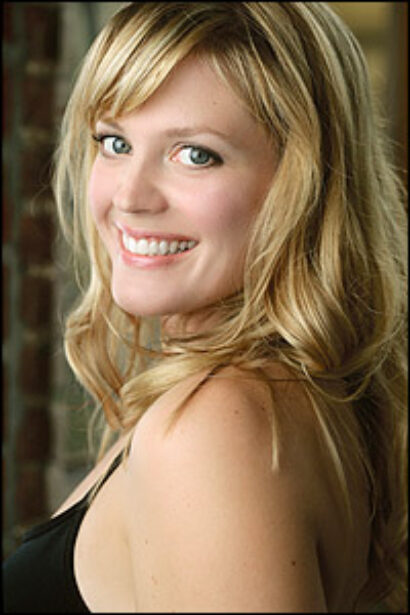 Previously called The Emma Woodhouse Single Girls Guide (meant to reflect the story's roots in the Jane Austen novel "Emma"), the show's title has been trimmed. It has book and direction by Gordon Greenberg (who helmed the recent Working revision regionally) and music and lyrics by Tommy Newman. Capital Repertory Theatre in Albany, NY, will give the work its world premiere in March 2013.
The ASCAP cast includes Elizabeth Stanley (Broadway's Cry-Baby, Million Dollar Quartet, Company and Encores! Merrily We Roll Along) as Emma, Graham Rowat (LoveMusik, The Blue Flower) as Knightley, Nick Wyman (The Fartiste, Catch Me If You Can) as Henry Woodhouse, Farah Alvin (Nine, The Look of Love, The Marvelous Wonderettes) as Harriet, Steve Rosen (Guys and Dolls) as Martin, Clarke Thorell (Hairspray) as T.R. Elton and Nancy Opel (Memphis, Urinetown) as Ms. Sipkins.
Austen's famous literary matchmaker Emma slips into boots and a miniskirt for the new musical that relocates the 1815 British novel to 1964, the time of women's lib, the pill and Petula Clark. Lauren Kennedy played Emma Woodhouse in an earlier Manhattan industry reading in December 2011; that reading was sponsored by Capital Repertory Theatre. When produced next year in Albany, the work will have musical supervision and arrangements by Zach Dietz (In the Heights, Hands On a Hardbody) and choreography by Joshua Rhodes. Greenberg will direct. Other regional and commercial producers have also expressed interest, according to the creators.
The Single Girls Guide has been revised in the past three months, Greenberg told Playbill.com.
The writers crafted the piece, in part, in a fall 2011 residency with Goodspeed Musicals in East Haddam, CT. Goodspeed presented a developmental production of Greenberg and Newman's musical Band Geeks in May 2010. Greenberg previously told Playbill.com, "This iteration of 'Emma' turns our heroine into a newspaper advice columnist a la Helen Gurley Brown, with Knightley as her editor and next in line to succeed her father as publisher of the paper. Harriet, her pet project and first 'Single Girl' in her new column, is a dental hygienist from Cranston, Rhode Island, whose paramour Martin delivers dental supplies to her office.
"The highly eligible bachelor Elton is now a tobacco heir from North Carolina, a cross between Tucker Max and 'The Dukes of Hazzard.' And, of course, Mr. Woodhouse is the owner of the paper — like Sy Newhouse."
A series of mishaps culminate at Truman Capote's famous Black and White Ball in Manhattan.
Expect "fizzy music, sharp humor and high '60s style" in this musical comedy that "explores the benefits — and the pitfalls — of being hopelessly romantic."
The music director for this presentation is Ben Cohen.
Greenberg (book writer) developed the revised production of Working with Stephen Schwartz and Lin-Manuel Miranda and directed it for Broadway In Chicago, Asolo and the Old Globe. He directed the acclaimed New York City revival of Jacques Brel… at the Zipper and recently directed the national tour of Guys and Dolls, Disney's Believe with Kirsten Childs, and wrote the book of Band Geeks with Newman. He also directed Band Geeks at Goodspeed.
Newman (music and lyrics) wrote Band Geeks with Greenberg, Gaby Alter and Mark Allen. He also wrote Tinyard Hill with Mark Allen (Theatreworks Palo Alto) and recently wrote and developed the new play Odyssey at Troy University, where he teaches.