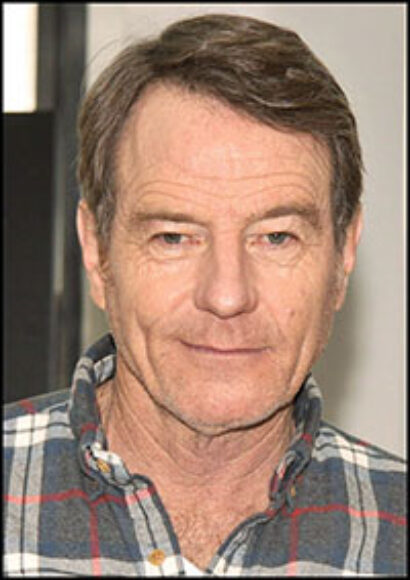 Cupid is on high alert this romantic WEEK AHEAD!
Saturday, February 8
GO (FREE)→ Edward Albee lends art to activism with the latest staging of his play The Death of Bessie Smith. The 55-year-old play about the death of a blues icon is being staged at Brooklyn's Interfaith Medical Center, which is fighting to keep its doors open amid a changing healthcare system. Read about the production and the hospital's struggles here. (Through Feb. 9, Interfaith Medical Center, 1545 Atlantic Ave., Brooklyn. Info/tickets.) 
Sunday, February 9
LAST CHANCE→ A Night With Janis Joplin is no misnomer. This musical tribute shines a spotlight on Joplin's famous tunes like "Me and Bobby McGee," "Summertime" and "Mercedes Benz," courtesy of a rocking band and Joplin vocal doppelganger, star Mary Bridget Davies. (Lyceum Theatre, 149 W. 45th St., btwn. 6th & 7th Aves. Click here for Playbill Club discount tickets.) 
LAST CHANCE→ Sarah Jessica Parker and Blythe Danner star as daughter and mother damned by scheming men in The Commons of Pensacola. The dark comedy from actress-turned-playwright Amanda Peet takes its tale of secret money, Ponzi schemes and family wars from the Madoff saga that rocked the world. (Manhattan Theatre Club, New York City Center, 131 W. 55th St., btwn. 6th & 7th Aves. Info/tickets.) 
LAST CHANCE→ Tony winner Christian Borle, David Garrison, Tony winner Harriet Harris, two-time Tony winner Judy Kaye, Tony Yazbeck, Rachel York and a multi-part-playing Robert Creighton star in the Encores! revival of Little Me. The Cy Coleman, Carolyn Leigh and Neil Simon musical comedy follows a well-endowed but poor girl who rises to the top ranks of movie stardom thanks to all the men she encounters. (New York City Center, 131 W. 55th St., btwn. 6th & 7th Aves. Tickets start at $30. Info/tickets.)  WATCH→ Motown celebrates another groundbreaking musical entity, The Beatles, in CBS' tribute to the 50th anniversary of the Fab Four's famous debut on the Ed Sullivan Show. The two-hour multimedia event, "50 Years: The Beatles," will broadcast live from the Ed Sullivan Theater in New York City. The event promises performances from Stevie Wonder, Paul McCartney and Ringo Starr (recorded at the Grammy salute Jan. 27), rare footage of the Beatles' first three days in New York in 1964 and chats with panelists like Grammy-winning producer Nile Rodgers, musician John Oates, and Pattie Boyd, ex-wife to the late George Harrison. (6:30 PM, CBS, and live-streamed here.) 
Monday, February 10
PREVIEWS→ Emmy and Golden Globe winner and "Breaking Bad" star Bryan Cranston takes a decidedly different turn for his Broadway debut in Robert Schenkkan's new play All the Way. Cranston plays Lyndon B. Jonson through his tumultuous presidency shortly after he assumed the position following JFK's assassination. (Neil Simon Theatre, 250 W. 52nd St., btwn. Broadway & 8th Aves. Click here for Playbill Club discount tickets.) 
photo by Matthew Murphy
Tuesday, February 11
PREVIEWS→ Andy Karl plays
Rocky
Balboa — a struggling boxer in working-class Philly who takes center ring for an epic battle with the reigning heavyweight champ, Apollo Creed — in the musical version of
Rocky
.
Lynn Ahrens
and
Stephen Flaherty
provide the music and lyrics for this
Alex Timbers
-helmed spectacle that received strong reviews when it made its debut in Germany as
Rocky Das Musical
. Officially opens March 13. (Winter Garden Theatre, 1634 Broadway, btwn. 50th & 51st St.
Info/tickets
.) 
Wednesday, February 12
GO→ Broadway's first Annie, Andrea McArdle, returns to 54 Below for Dream Roles, a collection of songs from shows she'd love to tackle. McArdle promises tunes from Sondheim, Herman, Lloyd Webber, Menken and more. (Feb. 10-15, 54 Below, 254 W. 54th St., btwn. Broadway & 8th Ave. Info/tickets.) 
Thursday, February 13
GO→ Broadway's last taste of those famous star-crossed lovers from Verona came in the attractive and talented form of Hollywood hunk Orlando Bloom and Broadway's newest "it" girl Condola Rashad. Romeo and Juliet closed on Broadway back in December, but you can still experience Shakespeare's most famous love story in the live-filmed version hitting movie theatres just in time for Valentine's Day. (Search for a screening near you.) 
Friday, February 14
GO→ Spend this Valentine's Day with a romantic evening at Café Carlyle, with music from Tony-winning Jersey Boys star, John Lloyd Young. (8:45 PM, Café Caryle, 35 E. 76th St., at Madison Ave. Info/tickets.)