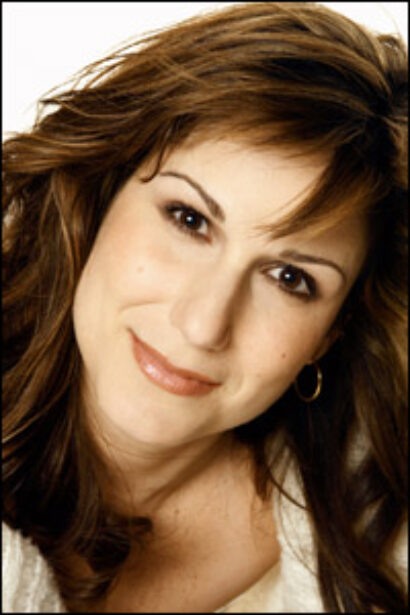 (Clicking on a name bolded in blue will take readers to that actor or show's entry in the Playbill Vault.)
The cast of [title of show]
"To see four artists' stories become fully realized on Broadway because of their blood, sweat, passion and tears... Well, I am still inspired because of what they created together."
Bernadette Peters in A Little Night Music
"I have always loved 'Send In The Clowns.' It is just so haunting. Ms. Peters had an understanding of the melody and lyric that moved me to tears."
Susan Stroman's choreography in Crazy For You
"It was my first trip to NYC and it was packed with many unforgettable moments. But when I saw the ingenious choreography to 'Slap That Bass,' I knew I had to move to the city. I had to be a part of that sort of magic."
Amy Morton in August: Osage County
"She was/is such a skilled and fearless actor. Ahhhhh... just a beast. I love her work."
The artistry of War Horse
"I was sitting in the National Theater, and when Joey (the majestic horse 'puppet') took his bow, I leapt to my feet! The British are a more reserved audience and thought me crazy, but I thought them crazy for not having the same reaction as I did."
Joe Mantello in The Normal Heart
"Having worked with Joe many times as a director, this was the first I had seen him perform live onstage, and he was brilliant. I saw him in an entirely different light and my love and respect for him, in both regards, grew."
Tom Edden in One Man, Two Guvnors
"When his character of Alfie is yanked backwards leading the audience to believe his 90-year-old bones have crashed down the stairs, I howled!! That moment was so unexpected, and Tom's physical humor was the best I had ever seen onstage."
Joanna Gleason in Into the Woods
"She was clever and dry and strong and tender. She was everything!"
Mark Rylance in Jerusalem
"It's hard to explain his performance. It's hard to explain his talent. He is simply a master, and his work is indelible."
The most recent revival of Sunday in the Park With George
"The entire performance was moving... the performances, the technical elements, the design. Sebastian (Areclus) and I sat in the theatre for several minutes after the final bow. We did not want to leave that experience."