Judith Light in Wit
In San Francisco, still one of the most amazing things I've ever seen. It wasn't until the lights came up in the theater that I burst into tears (and I cry mayyyybe once a year, so…).
Joe Mantello in The Normal Heart.
OK, I also wept in the ladies' room post-show.
Neil Patrick Harris in Hedwig and the Angry Inch
…. annnnnd I burst into tears when I saw Neil Patrick Harris rise up into the twinkly starlit sky as Hedwig. It was almost too much magic for my heart to handle.
Kevin Cahoon as the Child Catcher in Chitty Chitty Bang Bang
Scary! creepy! BRILLIANT! ("chilllllldrennnnn!")
Brian d'Arcy James in Next to Normal
There are no words. And now I get to be in a show with him. Eek!! Happiness!!
Carrie Fisher in Wishful Drinking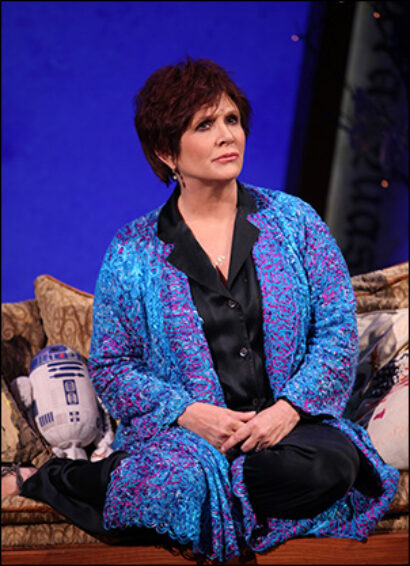 I love her — I love her books, I love her movies, I loved her onstage! (she made fun of how they've made her into a PEZ dispenser, a shampoo bottle, AND a blow-up doll… I mean…)
I saw Brian Stokes Mitchell sing in Shubert Alley one summer - I've never seen him in a show, unfortunately - but I was literally struck dumb by his beautiful voice. I have a photo the lovely Joe Marzullo took to prove just how dumb-and-starstruck I was! (thanks, Joe!)
Jayne Paterson singing "Forgiveness" in Jane Eyre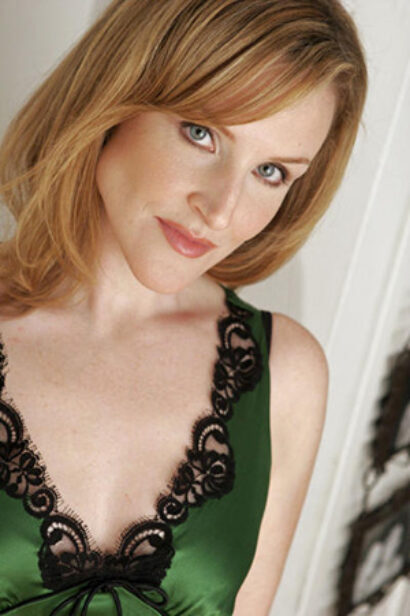 She was soooo beautiful, I bought the cast album on my way out! Paul Gordon, you and your songs are genius.
I know I was in it, but I don't think that makes me biased — it means I REALLY know what I'm talking about when I say Bernadette Peters took "Rose's Turn" up and around and around again. The whole show, really. I love you, Momma.
John Cariani in Something Rotten
Am I not allowed to say anyone in Something Rotten? Too bad. John Cariani, John Cariani, John Cariani.