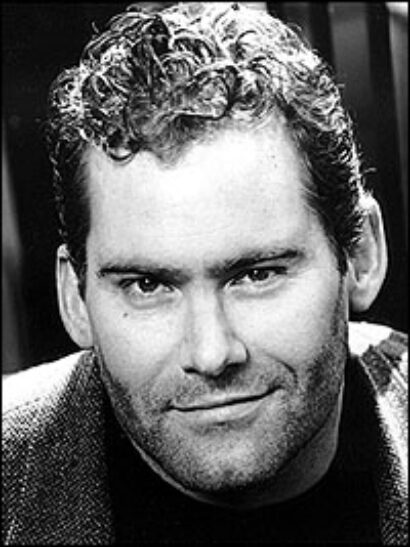 The Lenape Regional Performing Arts Center in Marlton, NJ, will present the reading of the Vincent Marini-Jack Murphy musical, which will feature Eder as Irene Fontaine and Shew as David Sanders. The cast — backed by a full orchestra — will also include Mary Martello as Rosalind Lords, Ben Dibble as Orson Captree, Scott Greer as Dr. Bop/Bigelow Captree/Buddy Wilson, Maggie Lakis as Betty Morrow, Chris Faith as Jimmy Orlando, Tony Lawton as Vincent St. John, Mark Parr as Bart and Nina Fluke as Mamie Van Delay.
The ensemble comprises Jennifer DiDonato, Kimberly Valde, Casey Tuma, Natalie McKnight, Laren Rooney, Jeremy Robinson, Sean Thompson, Jonathan Shade and Peter Reynolds.
The 8 PM reading will be followed by a talk-back session with the audience.
The Seduction of Sheila Valentine features music and lyrics by Jack Murphy and a book by Murphy and Vincent Marini, who will also direct. Koen Schoots is the musical director, and the creative team also includes Kim Scharnberg (orchestrations), Nick Kourtides (sound design) and Mark O'Maley (lighting design).
The musical, according to press notes, is set in the late 1950s and tells the "sad tale of two 40-something, once-famous actresses who find themselves too old to play the young romantic leads anymore, and too vain to play anyone else. While working together at an Iowa dinner theater, they get their hands on a script penned by the hottest writer/director in New York. Separately, each one decides this script is her ticket back to Broadway. When two desperate actresses vie for one role of a lifetime, the result is hilarious trouble." About the genesis of the show writer-director Marini said, "Comedies are always tricky, and Jack and I felt we were at a point where we wanted to see how some of our ideas were going to play in front of a live audience. The story is completely original. About a year ago, while we were working on Waiting For The Moon, Jack mentioned to me that he had an idea about a story revolving around two middle-aged women who were both desperate to land the same role of a lifetime. He also mentioned it to Linda while they were working on her recent Judy Garland album. Both Linda and I loved the idea, but at that point, I was so busy with Moon, that I told Jack we would need to revisit the idea a few months later.
"Shortly after Moon was finished, Jack and I got together for about four or five days and penned the entire story. I wrote a 20-page novella that laid out the story-line. At that point we took a ride up to Linda's place and sat around one night in her living room reading her the entire 20-page treatment. She fell in love with the story and we decided that we were all going to move forward with the project. We found ourselves a little further along than we had anticipated in June, so I decided to put together a one-act reading of the piece at Lenape. Of course, most readings happen in front of 40 or 50 people in a small studio.
"Lenape is a huge space and not surprisingly there has been a great deal of interest in the project. We are expecting over a thousand people to attend the reading on Saturday night, and we're all very excited to find out what works and what doesn't work. Our current plan is to continue the development of the piece over the next few months, and then launch the first full production of the piece in one of a number of interested theatres during the 2007-2008 season. Right now, we are just focused on making this the best show it can be. This reading is not to sell the show, it's to develop the piece. We are hopeful that at the end of the day, when all is said and done, the show will sell itself."
Linda Eder made her Broadway debut as Lucy in Jekyll & Hyde, garnering a Theatre World Award as well as Drama Desk and Outer Critics Circle nominations for her work. Also a concert and recording artist, her solo CDs include "Linda Eder," "And So Much More," "It's Time," "Gold" and "Broadway My Way." Eder also starred in Frank Wildhorn's Camille Claudel at Goodspeed. Her newest recording — "By Myself: The Songs of Judy Garland" — hit stores on the Angel Records label in October 2005.
Timothy Shew's Broadway credits include Wonderful Town, The Scarlet Pimpernel, Sunset Boulevard, Guys and Dolls and Les Misérables as well as the limited concert engagement of King David.
Tickets, priced $15 and $10 (Lenape RPAC subscribers), are available by calling (856) 983-3366. Visit www.sjtheater.com for more information.