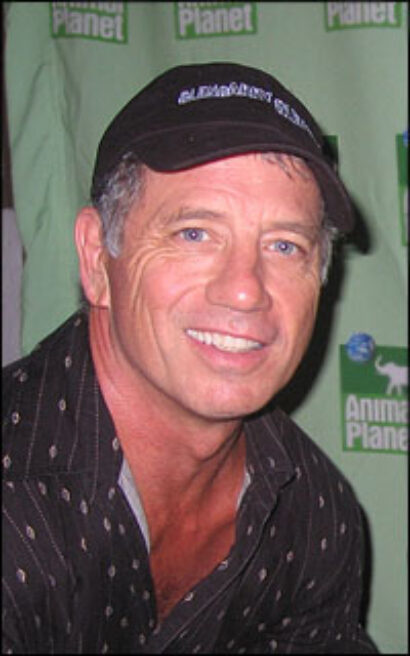 Thomas Kail (the upcoming In the Heights) directs the staging Sept. 11-23.
Wopat will be joined by Grace Gonglewski as the journalist who helps the captain write the eulogies. Matinee and some evening performances will feature Tim Cummings and Irene Walsh, in roles they played during the original run five years ago.
The Guys, based on Nelson's real experiences, is a dialogue between a fire captain — who has lost most of his men in the Sept. 11 attack — and an editor who helps him write the eulogies as she struggles herself to come to terms with the event. Both find out, as quoted from the script, "We have no idea what wonders lie hidden in the people around us."
In the days after Sept. 11, 2001, Flea artistic director Jim Simpson found himself sitting next to author and Columbia Graduate School professor Anne Nelson at a benefit dinner for a human rights organization. Keeping in mind a suggestion from a Bat Theatre Company member to do a play which addressed the recent tragedies, Simpson asked Nelson if she'd give it a try. The first-time playwright spent the next week fashioning the play that became The Guys. She turned it in, Simpson read it and scheduled it within 48 hours.
The Guys was workshopped at the Flea Theatre in Tribeca in December 2001 and returned January 2002 with stars Bill Murray and Sigourney Weaver (Simpson's wife). The production continued for 159 performances with a rotating cast of stars that included Bill Irwin, Anthony LaPaglia, Susan Sarandon, Tim Robbins, Swoosie Kurtz, Amy Irving, Tom Wopat, Carol Kane, Stephen Lang, Marlo Thomas, Polly Draper, Terrence Mann, Peggy Lipton and Dan Lauria. Cummings and Walsh were the continuous understudies for the entire run. The 9/11 drama spawned productions across the country as well as a feature film (with Weaver and LaPaglia) and a Random House book.
The designers for the new run are Kyle Chepulis (set and lights) and Claudia Brown (costumes).
Tickets to The Guys at The Flea Theater, located at 41 White Street (between Broadway and Church St.) are available by calling (212) 352-3101. Firefighters, police and emergency medical personnel can acquire discounted tickets by calling (212) 226-0051 ext. 101. For more information, visit www.theflea.org.