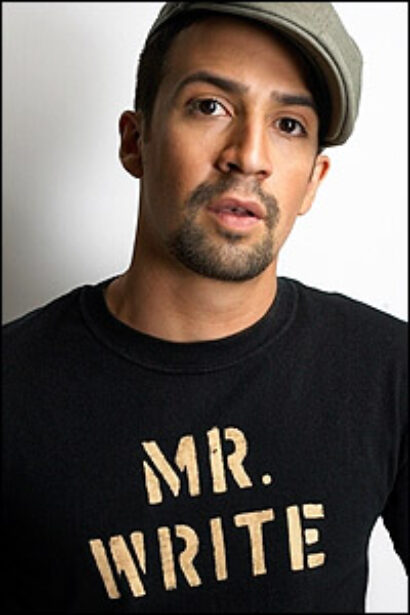 Tony Awards will be made available by the international broadcasters listed below.
Latin America: Film & Arts - airs live June 9 at 21:00h (Arg, Bra, Chi) or 18:00h (Mex)
New Zealand: Sky Network - Arts Channel. Airs June 10 at 8:30.
Australia: Foxtel Bio channel. Airs live at 10 AM local time June 10.
Japan: NHK. Check local listings.
The Philippines: Velvet Channel. Airs live at 8 AM local time June 10.
Armed Forces Television: Available to the U.S. Armed Forces stationed outside of the United States. Check listings.
Unless otherwise noted, the broadcasts will occur either live or within a week of the June 10 U.S. broadcast on CBS. Check local listings for more information.
Fans of the Tonys across the globe may watch live coverage of Tony Awards events at TonyAwards.com. Coverage will begin at 6 PM ET (GMT -4) with a live webcast of the stars' arrivals on the Tony Awards Red Carpet.
In related news, Tony host Neil Patrick Harris told the Hollywood Reporter that Lin-Manuel Miranda and Tom Kitt have written the opening number for the Tony Awards. "I think [it]is going to be great," Harris told the industry paper. "They don't get paid a lot of money for it and there's a lot of back and forth doing revisions, and re-records and orchestrations. I mean, just for one song, one time. They're so gung ho and so excited by it, and I deeply value them for that. But I also know why. It's because we all watched the Tonys growing up. That was our one night of the year to get to second-act these shows and see them performed live. I was from small-town New Mexico and did the exact same thing. You get a little bit of a pass when you ask people to participate in the Tonys. Even though it may be exhausting, there's a glimmer in their eyes that makes it hard for them to say no."
The Tony Awards, hosted by Harris, will be broadcast live June 9 at 8 PM ET (PT time delay).
The 2013 Tony Awards are presented by The Broadway League and the American Theatre Wing.