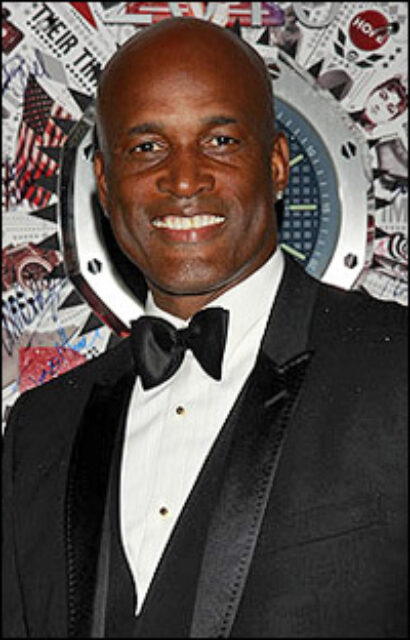 *
Director Kenny Leon made his Broadway debut with the 2004 revival of A Raisin in the Sun. Ten years later, Leon, who has directed the Lorraine Hansberry classic five times, was honored for his work on the current revival of the drama, which explores family values and the acquisition of the American Dream. Aside from Best Direction, Raisin, which plays Broadway's Ethel Barrymore Theatre and is led by acclaimed stage and screen actor Denzel Washington, received nods for Best Actress in a Play (LaTanya Richardson Jackson), Best Featured Actress in a Play (Sophie Okonedo, Anika Noni Rose) and Best Revival.
Playbill.com spoke with Leon at the April 30 Tony Awards nominees press junket about his three Tony-nominated leading ladies — as well as the lack of Tony acknowledgement for his leading man — the importance of Hansberry's work and his next Broadway endeavor, the Tupac Shakur-scored musical Holler If Ya Hear Me.
Tell me about being nominated for A Raisin in the Sun. You've worked on this show multiple times. It holds a special place in your heart, I'm sure…
Kenny Leon: Yeah, because I think Lorraine Hansbury was one of our greatest American writers, and the play certainly is one of the four or five top American plays. [It] is the play — like every classic — that keeps on giving, so ten years from now, there will be a reason to do it again because it is the play that allows America to hold a mirror up to itself. With this production, I'm very excited because I don't ever recall having a cast this strong from top to bottom — down to the moving men [Keith Eric Chappelle and Billy Eugene Jones] — so I'm very proud of it. I think because we look at 1959 through the lens of 2014 — there's a lot that's happen[ed] in our country in the last ten years: [the election of an] African-American president, Trayvon Martin's murder, the growth of the Tea Party, the housing market collapsed — [we can better understand] all the things that Lorraine was writing about. But, the main thing that she was writing about was that every person should have equal value… And, "How do all of us have access to the American Dream in the same way?" You look at that, and you can say a lot about our country. And, what we did with this production is made it an intimate production. It's more intimate than the production I did ten years ago — we move the set closer to you, we take in some of the melodrama of it — so it's like you're eavesdropping on an American family, so those universal themes come across clear: love of family, love of country, the courage of a family to hang together… I'm really proud. I'm proud of the work these women have done on this stage.
What were you feeling yesterday, after you learned that all three of your leading ladies were nominated?
KL: I cried when they announced LaTanya's name. I only really heard the first four categories because I was listening to CBS, but when they announced LaTanya, I just cried. I was disappointed that Denzel wasn't acknowledged for his wonderful work, but then I headed out the door to rehearsal for this new musical I'm working on, and then my agent called and said, "You got nominated!" I said, "What are you talking about?" And, she said, "You got nominated," so I said, "Wow. How did the women do?" She said, "Wait a minute… I'm watching it now. Sophie got nominated! Anika got nominated!" So I just screamed and fell on my knees, said a prayer, and then went out the door and walked 50 blocks to rehearsal.
Tell me a bit more about Holler if Ya Hear Me.
KL: It's going to be good! We haven't seen anything like this — not just because I'm working on it, but because it's the truth. We haven't seen anything that
looks
like this, and Tupac's words outside of a concert venue become really prophetic, become really universal. The movement is going to be great and different and new. I just think it's going to be a play that really encourages young and old to come to the theatre.
What excites you from jumping from one time period to another? You're leaving 1959 for contemporary 2014, yet we'll see similar themes in each work, yes?
KL: They actually talk to each other. When I would walk to rehearsal for
A Raisin in the Sun
, I always listened to Tupac music on the way, and I heard things in his lyrics that are
lines
, actually, in
Raisin in the Sun
. Then, to find out that he was a huge fan of Lorraine Hansbury, he acted in
A Raisin in the Sun
, and he says some of the same things that Walter Lee Younger says, like, "I didn't make this world; it was given to me…" That lyric in one of his songs is also a line in
A Raisin in the Sun
, so these plays talk to each other. Lorraine Hansbury was 28 [when she wrote
A Raisin in the Sun
], Tupac was [25 when he died], so it's about — again — young people providing a voice that our entire country can benefit from listening to, so I'm excited. I think that 55 years from now,
Holler If Ya Hear Me
will be the
Raisin in the Sun
of that day.
Can you remember a time in your life when you felt the door close in your face? What is it like now, as a Tony Award nominee, to reflect on moments that made you feel as though you wanted to give up?
KL: Sometimes you look at things — sexism or racism in our country — and you're never one to call that out, but I remember one time, there were four or five plays by Tennessee Williams on Broadway, or in New York… I grew up in the South and ran a major theatre in the South and taught Tennessee Williams poetry [and] did workshops at Cornell [University] on it, so to not get a call from any producer about maybe directing one of those productions, it was like, "Wow. It never occurred to anyone that I would be good for a Tennessee Williams play?" So you start fighting inside your own head, then you just keep pushing and realize that everyone has a different walk and a different road, and there's enough out here for everyone, and your time will come. I came from the South with a mother who was hard working, so I love going to work everyday. I love getting up [and] doing it — it's what I do with the hand I've been dealt… We live in a great country, and as long as I keep getting the chance to tell these stories on Broadway, I think I will be doing my part to bring the world closer together.
Playbill will alter its logo to celebrate LGBTQ Pride next month, so can you talk about being proud of oneself. What would you say to young theatregoers struggling with their identity?
KL: I would just have to say anybody who's worth anything — historically or now — they all had to stand up to say, "This is my country. It's just as much mine as it is yours," and you've got to fight through it. You've got to have that strength, and you've got to have that strong, spiritual center that allows you to talk privately about what you need to do. As I tell young people in workshops, "It's your country. If you came here on the bottom of a slave ship, if your people came here seeking political freedom — however your folks got here — it belongs to you just as much as it belongs to anyone," so claim it. It's your birthright. America belongs to every person who is here.
(Playbill.com staff writer Michael Gioia's work appears in the news, feature and video sections of Playbill.com as well as in the pages of Playbill magazine. Follow him on Twitter at @PlaybillMichael.)