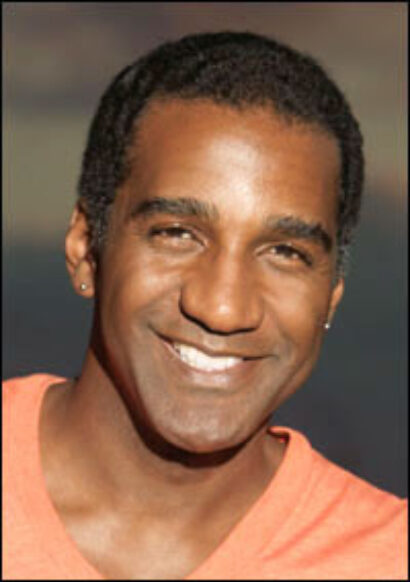 "We're standing right across the street," he told Playbill.com March 24 at the annual Broadway Backwards event, at which he performed "Home" from The Wiz (click here for a recap of the evening). "I'm looking at the marquee, and I'm [thinking], 'Oh, God, that's going to be me.' I've loved that show for so long, and I've had good friends who've done it. Howard McGillin and Hugh Panaro, who's playing it right now, are the quintessential Phantoms. I just hopefully will step into their shoes and fulfill what they did with the role because I just love what they did."
McGillin, a two-time Tony Award nominee for Anything Goes and The Mystery of Edwin Drood, is the world's longest-running Phantom in The Phantom of the Opera on Broadway. He performed the role Aug. 23, 1999-April 12, 2003.
Panaro, who recently starred as Jean Valjean opposite Lewis' Javert in The Muny's production of Les Misérables, has played both the roles of Raoul and the Phantom in Broadway's Phantom. He also starred opposite Sierra Boggess, who will be Christine to Lewis' Phantom, in the Broadway production's 25th anniversary performances.
"I'm just excited. I'm going to be with Sierra Boggess," continued Lewis — who will reunite with his Little Mermaid co-star in Phantom — "and I have no words. I'm kind of losing my words right now, but I'm so excited about the fact that they chose me to do it."
The engagement marks Boggess' return to the musical, following her appearance in the 25th Anniversary Broadway cast of Phantom in 2013, as well as the 25th Anniversary production at London's Royal Albert Hall. Lewis has also bee seen in the Broadway revival and 25th anniversary concert of Les Misérables, as well as Sondheim on Sondheim, Side Show, The Wild Party, Dessa Rose and Miss Saigon.