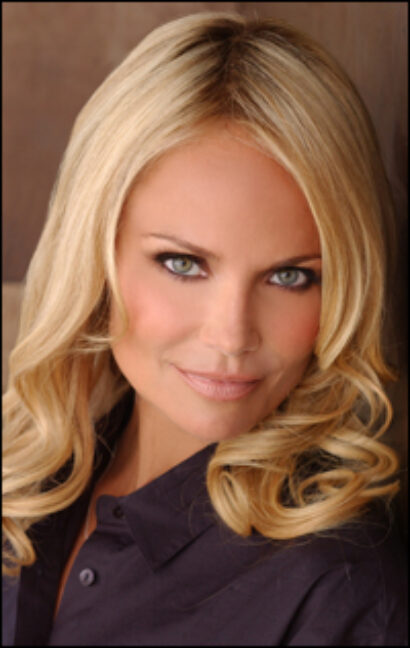 The evening, which honors individuals and institutions that have made significant contributions to the national theatre community, will raise funds for NCTF's ten nonprofit member theatres in the U.S.
"Today's regional theatres share a common thread with the corporate world: a focus on innovation, creativity and strong community leadership. I am proud to support outstanding theatre programming and education initiatives at NCTF theatres across the U.S.," said James S. Turley, chairman of NCTF, in a statement.
"It is an honor to be recognized as NCTF's Theatre Artist Award this year," added Chenoweth. "It is through partnerships like those facilitated by NCTF, and the great theatres they support, that our visions as artists can be explored and developed for the public. This is truly inspiring."
The Leadership in Theatre Award will be given to the Edgerton Foundation for its "substantial contribution to the creation of significant new work in the American theatre." Most recently, the Foundation offered a matching grant of up to $250,000 for all new or increased contributions to the NCTF Gala, providing nonprofit theatres such as Los Angeles Center Theatre Group; San Francisco's American Conservatory Theater; Cleveland Play House; and the Seattle Repertory Theatre, among others, with significant investments for new productions.
National Corporate Theatre Fun (NCTF) is a not-for-profit association dedicated to "sustaining America's finest not-for-profit theatres, on the stage and in the community, through innovative partnerships with companies, individuals and artists. From its base in New York, NCTF provides a national vehicle for the flow of theatre, collaboration and ideas to and from key markets." NCTF member theatres include the Actors Theatre of Louisville, American Conservatory Theater, American Repertory Theater, Center Theatre Group, Cleveland Play House, Guthrie Theater, Long Warf Theatre, The Old Globe, Seattle Repertory Theatre and Trinity Repertory Company. Their Affiliate Network includes the Alley Theatre, Alliance Theatre, Arena Stage, Arizona Theatre Company, Dallas Theatre Center, Denver Center for the Performing Arts, Goodman Theater, Hartford Stage, Manhattan Theatre Club and Walnut Street Theatre.
The following artists serve on NCTF's Artistic Advisory Council: Edward Asner, Brent Barrett, Annette Bening, Robert Brustein, Kathleen Chalfant, Glenn Close, Billy Crudup, Gordon Davidson, David Henry Hwang, Cherry Jones, Swoosie Kurtz, John Lithgow, Jerry Mitchell, Kate Mulgrew, Laura Pels, David Hyde Pierce, Daryl Roth, Marian Seldes, Patrick Stewart and Paula Vogel.