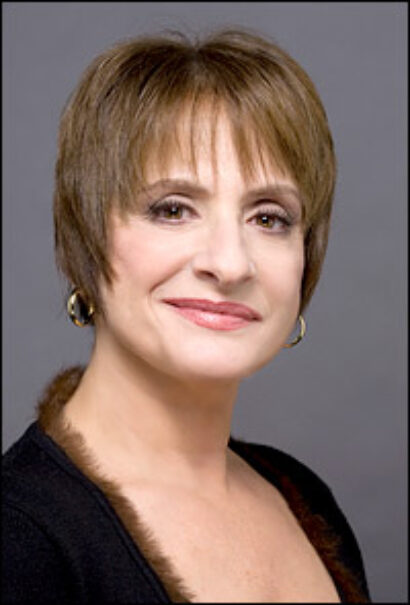 As previously announced, LuPone will debut Gypsy in My Soul June 20-21 at the Orleans Casino & Hotel in Las Vegas, NV. The acclaimed singing actress will perform for Atlantic City audiences Aug. 15 at the Music Box at The Borgata Hotel & Casino. Show time is 9 PM.
Joe Thalken is musical director.
In The Gypsy in My Soul, press notes state, "LuPone will perform songs that have long been associated with her four-decade Broadway career, as well as some of her personal pop favorites. 'I Get A Kick Out Of You' from Anything Goes, 'As Long As He Needs Me' from Oliver! and 'Some People' from Gypsy are some of the well-known show stoppers the two time Tony Award-winner will perform. In between musical numbers, LuPone will engage the audience as she shares backstage stories and personal reflections from her illustrious career."
For her performance as Rose in the recent revival of Gypsy at the St. James Theatre, Patti LuPone won the Tony Award, the Drama Desk Award, the Outer Critics Circle Award and the Drama League's Distinguished Performance Award. A Tony Award winner for her work in Evita, LuPone also earned an Olivier Award for her performances in the West End productions of Les Misérables and The Cradle Will Rock. Her other theatrical credits include Sunset Boulevard, Anything Goes, Oliver!, Working, The Old Neighborhood, Master Class and Pal Joey. LuPone also headlined two solo Broadway concerts, Patti LuPone On Broadway and Matters of the Heart, and received glowing notices for her performance as Mrs. Lovett in the Lincoln Center concert version of Stephen Sondheim's Sweeney Todd and a Tony nomination for her performance in the recent revival of that Sondheim work. She was seen in the Kennedy Center's staging of Marc Blitzstein's Regina and joined Audra McDonald for Los Angeles Opera's production of Kurt Weill and Bertolt Brecht's Rise and Fall of the City of Mahagonny. She was also seen as Rose in a Ravinia Festival concert run of Gypsy. Her screen and recording credits are numerous.
For more information visit www.pattilupone.net or www.theborgata.com.