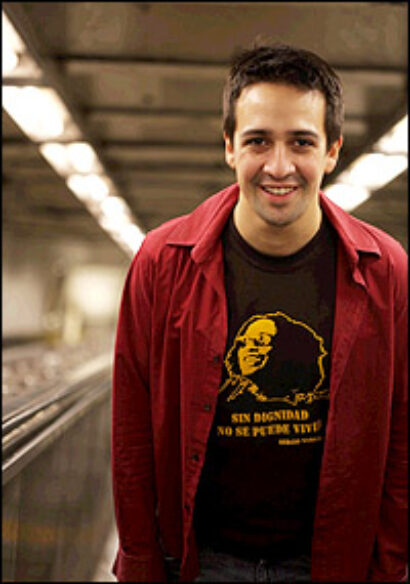 Miranda won the Tony Award for Best Score — for writing both music and lyrics — to the pop musical set in the Latino neighborhood of Washington Heights. According to The Hollywood Reporter, his inaugural project for DreamWorks is an animated musical feature (partnering with "High School Musical" screenwriter Peter Barsocchini).
No details about the project have been announced.
In the Heights, Miranda's labor of love since college, won the 2008 Tony Award for Best Musical. The writer played the leading narrator character until Feb. 15. Performances continue at the Richard Rodgers Theatre; the show has recouped and a tour is in the works.
Miranda penned Spanish-language lyrics for the new West Side Story revival on Broadway and has irons in other showbiz fires, including contributing new songs to a new revised revival of Working. He remains connected to the improv hip-hop comedy group he founded, Freestyle Love Supreme.
DreamWorks animation co-president of production Bill Damaschke told the Hollywood Reporter, "Our plan is to do something unique and really innovative. It's been a long time since there's been an animated musical that pushed the medium forward."