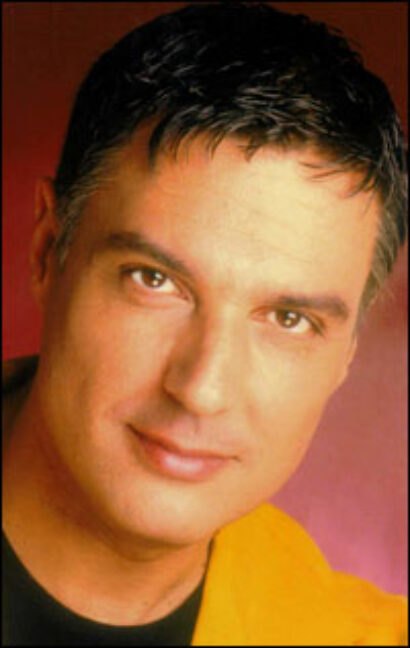 The reading at the Players Club in Manhattan will feature Charles Busch as Sweetie; Robert Cuccioli as Popsy; Jackie Hoffman as Mrs. Mopply; George S. Irving as The Elder; Martin Moran as Sergeant Fielding; Ryann Redmond as Mops; Ed Dixon as Colonel Tallboys; Jonathan Hadley as Private Meek; William McCauley as The Doctor; and Michael Musto as "The Monster." The evening's narrator is journalist Adam Feldman of Time Out New York.
Show time is 7 PM.
David Staller, the acclaimed singer-actor who has produced and directed all of the Project Shaw offerings, will continue to do so for the upcoming reading.
The play, according to press notes, concerns "a glamorous pair of jewel thieves (Charles Busch and Robert Cuccioli) [who] convince a chronic young convalescent (Ryann Redmond) to steal her own jewels and run away with them to a tropical paradise. Her over-protective mother (Jackie Hoffman) comes chasing after them and a riotous time is had by all. This is Shaw's 1931 madcap high-comedy journey, which takes on fad diets, the medical profession, the military, war, religion, and sex. It's a short and lively comedic lark."
Project Shaw events for 2013 also include On the Rocks (July 22); Shaw with Ibsen's League of Youth (Sept. 16); Shaw with Wilde's short stories (Oct. 21); Shaw with Chekhov's short stories (Nov. 18); and Super Shaw (Dec. 16).
Past participants include Blair Brown, Mark Kudisch, Kerry Butler, Tyne Daly, Jonathan Hadary, Daniel Jenkins, Rebecca Luker, Michael Cerveris, Karen Ziemba, Michele Pawk, Bruce Vilanch, Jack Gilpin and George S. Irving.
The Players Club is located in Manhattan at 16 Gramercy Park South. Tickets, priced $30, are available by calling (212) 352-3101. For more information visit www.projectshaw.com.