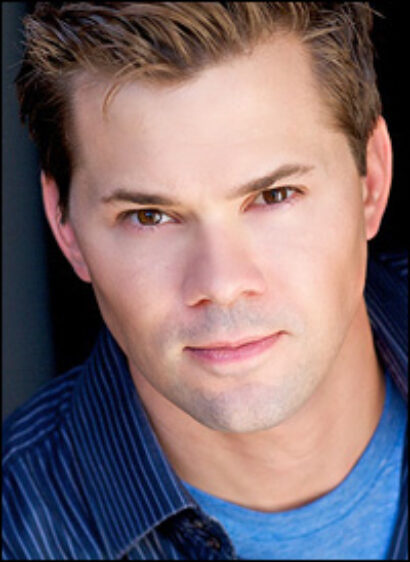 KSL-TV, which doesn't air "Saturday Night Live," has also opted out of airing programs such as "The Playboy Club." It does, however, broadcast violent crime dramas such as "Law and Order." The station is owned by the Church of Jesus Christ of Latter-day Saints.
"The New Normal," created by Ryan Murphy-Allison Adler, stars Rannells and Justin Bartha ("The Hangover," Lend Me a Tenor) as a gay couple who enlist a surrogate to carry their child. Tony Award winner Ellen Barkin (The Normal Heart) stars as the mother of the surrogate, who is portrayed by Georgia King.
KSL-TV president Jeff Simpson told the Deseret News, "After viewing the pilot episode of 'The New Normal,' we have made the decision to keep it off our fall schedule. For our brand, this program simply feels inappropriate on several dimensions, especially during family viewing time."
Simpson also pointed out "crude dialogue, explicit content and offensive characterizations," adding that "KSL is confident that with the proliferation of digital media, those who wish to view the program can easily do so."
Other Salt Lake City affiliates, KUCW and KTVX, are planning to air "The New Normal" on weekends. The series will premiere Sept. 11. The single-camera project is described as "a heartwarming comedy about a blended family of a gay couple, Bryan (Rannells) and David (Bartha), and the woman who becomes a surrogate (King) to help them start a family."
GLAAD president Herndon Graddick issued the following statement about KSL-TV's decision: "Same-sex families are a beloved part of American television thanks to shows like 'Modern Family', 'Glee' and 'Grey's Anatomy.' While audiences, critics and advertisers have all supported LGBT stories, KSL is demonstrating how deeply out of touch it is with the rest of the country. We invite Jeff Simpson to sit down with GLAAD and local LGBT families. We know that if he would, he would see that not only are our families normal, but by citing 'crude and rude' content and refusing to affirm LGBT families, KSL and Mr. Simpson are sending a dangerous message to Utah. They should make that right."