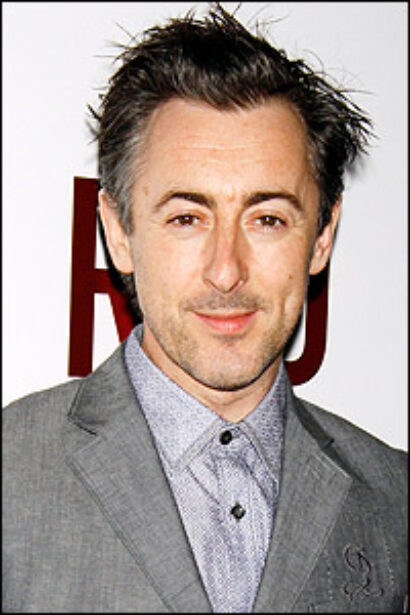 Held Feb. 24 at the Edison Ballroom, the event will include selections from Previn's poems, plays and memoirs as well as her music.
The event will feature Alan Cumming (Cabaret), Ana Gasteyer (Wicked, "Saturday Night Live"), Billy Porter (Kinky Boots), Judy Kuhn (Fun Home), Kate Baldwin (Finian's Rainbow), Gabriel Ebert (Matilda The Musical), Montego Glover (Memphis), Brandon Victor Dixon (Motown), Sarah Stiles (Avenue Q), Anika Larsen (Beautiful), Veanne Cox (La Cage Aux Folles), Greta Gerwig ("Frances Ha") and Zachary Quinto (The Glass Menagerie). More performers will be announced in coming weeks.
Rachel Chavkin will direct, and Jon Spurney will provide musical direction.
"We are thrilled to be celebrating the fiercely idiosyncratic, powerful and inspired words and music of Dory Previn," Douglas Aibel, Vineyard Theatre's artistic director, said in a statement. "Ms. Previn was a risk-taker, and her adventurous approach to writing, to new theatrical and musical forms, is an inspiration to us at the Vineyard. We feel simpatico with the spirit with which she imbued her artistic process and accomplishments, and we feel honored to have this opportunity to bring her work to life again with such a rich and vibrant mix of theatre artists and personalities."
Previn was an American lyricist and singer-songwriter who released six pop/folk albums of original songs and was the lyricist of several Oscar-nominated songs. She also wrote several works for the stage, including a musical adaptation of her album "Mary C. Brown and the Hollywood Sign" and several autobiographical works of nonfiction. She passed away in 2012 at the age of 86. The Gala performance was inspired by a concert of Previn's music presented by the Vineyard Theatre in June 2013.
"The Vineyard anticipates the Gala will be the next step in the development of a new, larger theatre piece celebrating Previn's work," press notes state. "The piece will be developed in conjunction with Ms. Boyle, a writer and producer and close friend of Ms. Previn's."
Tickets can be purchased by calling (212) 353-3366, ext. 242 or emailing development@vineyardtheatre.org.