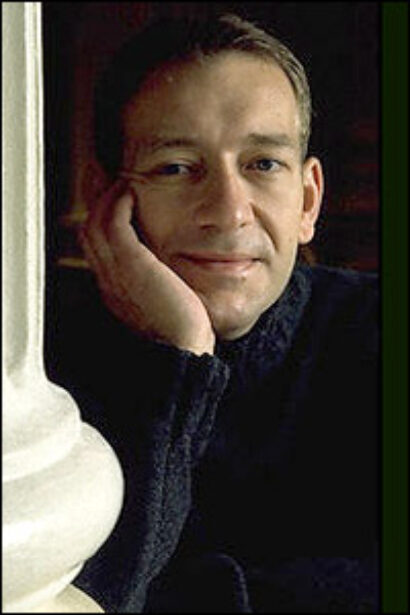 Columbia Stages, which presents the work of graduate actors and directors at Columbia University, and Anthony McDonald are producing the limited March 6-9 run that is staged by directing MFA candidate Raymond Zilberberg.
The production is also featured on PlaybillVIP.com, a new venture that allows organizations and individuals across the country to create an authentic Playbill for their own productions.
View the PlaybillVIP for Marie Christine here.
The 3LD staging is the third production of Marie Christine to be produced since it premiered on Broadway at Lincoln Center Theater's Vivan Beaumont Theater in fall 1999. A South African staging of the the dark, ambitious musical marks the only other production of Marie Christine post-Broadway.
The intimate 3LD staging of Marie Christine, according to Zilberberg, features a cast of 28, an orchestra of 6 and some 200 costumes. In addition, LaChiusa supplied Zilberberg with a handful of musical passages cut from Marie Christine during its Broadway run, which have been re-instated. "LaChiusa has written a very complex story that intertwines the Medea myth and the legend of Voodoo Priestess Marie Laveaux, creating a parallel that feels like the story shouldn't belong anywhere else but in New Orleans in 1894," Zilberberg told Playbill.com. "He weaves through the present, the past, jumps into the darkest corners of the mind, and flips the audience on its head before it has a chance to realize what's happening and all in a non-linear fashion. It is a really thrilling and unapologetic piece that makes you question your own morals and values."
The cast features Gisela Adisa as Marie Christine; Shain Fike as Dante Keyes; Talia Thiesfield, Jessica Norland and Christy Hall as the Three Women Prisoners; Nicole Mitchell as Marie Christine's Mother; Lanene Charters as Magdalena; Rachael Ferrera as Lisette; Bob D'Haene as Charles Gates; Angelo Rios as Jean; and Bruce Jones as Paris.
The ensemble includes Jeffery Funaro, John Hollingsworth, Matthew Wiggin, Mike Cruz, Tyrone Davis Jr, Adam Hyndman, Michael Cicetti, Elizabeth Gray, Tia DeShazor, Jessica Giannone, Darilyn Castillo, Marian Weisler, Alexandra Smith, Alanna Fox and Liza Dealey.
Marcus Baker musical directs, with Max Mamon as associate music director. Choreography is by Joe Barros and fight choreography is by Al Foote III. Marie Christine has set design by Jung Griffin, lighting design by Christina Watanabe, projection design by David Bengali, costume design by Rebecca Welles, sound design by Julian Evans and dramaturgy by Anika Chapin.
Originally penned for Audra McDonald, Marie Christine has book, music and lyrics by five-time Tony Award nominee LaChiusa, whose works also include Giant, Bernarda Alba, Queen of the Mist, Hello Again, The Wild Party, among others.
The musical earned five Tony Award nominations, including Best Book, Best Actress and Best Score – but failed to capture a Best Musical Tony nomination. Audiences and critics were left divided on the Medea-inspired musical, a piece of bold, non-traditional musical fare. The production premiered Oct. 28, 1999, and played only 82 Broadway performances at the Beaumont. It would be followed at the Beaumont by the jukebox dance musical Contact, utilizing pre-recorded tracks, which would earn the 2000 Tony Award for Best Musical.
"The show is huge," Zilberberg said. "The result is going to be an intimate production that feels larger than life. Additionally, I have been working hard with projection designer David Bengali on using 3LD's incredible technology. In this play, Voodon (the ancient African religion contemporary Voodoo is based on) is how Marie Christine commands power. She uses the ancient rituals to conjure her mother, to help people find lovers, and the ultimate tragedy of the show, for her own selfish passions. David and I are creating a vocabulary in which Marie and the other characters interact with projections to inflate the power of magic and Voodon. It's going to be quite an exciting experiment."
Here's how it's billed: "In 1894, deep in the heart of New Orleans genteel creole society, a young mixed race woman of privilege finds herself trapped by the men and social demands that govern her life. With headstrong disobedience and a gift for the power of Voodon she finds her escape in managing the love affairs of others. When an ambitious white sea captain passes through town, she discovers her own all-consuming love. Together they chart the waters of their romance to the burning streets of Chicago's First Ward with a trail of blood along the way. Inspired by the life of Marie Laveaux and adapted from Euripides's Medea, this rarely produced musical by Michael John LaChiusa explores what it means to love unconditionally and culminates in incomprehensible vengeance when that love is betrayed."
For tickets, priced $15, visit columbiastages.org. 3LD is located at 80 Greenwich Street.