There's a signature look to stage makeup: polished, bright, fresh, and, of course, a bold lip. So it makes sense that Douglas Otero's Intermission Beauty names his liquid lipsticks after Broadway shows and has created a Broadway Diva Series with shades made especially for Broadway leading ladies like Stephanie J. Block and Keala Settle.
Otero understands what makes a great lipstick. After acting in the business for 15 years, Otero transitioned to a career in cosmetics, working for Mac and then serving as makeup mogul Trish McEvoy's right hand man while also working as a celebrity makeup artist—which is what he intended to stay. But then, "I was putting a Trish McEvoy lipstick on somebody and they said, 'Ooh, this is a great color, what is this? Is it yours?'" Otero recalls. "That night, the wheels started turning."
The possibility of creating his own line of lipsticks stuck with him and, in 2013, the beginnings of what is now Intermission Beauty came to life.
The company solely designs and sells lipsticks because, as Otero says, "If anybody's going to grab something it's lipstick or mascara [so you can] look alive and run out the door!" Most important to Otero, his Intermission Beauty products are paraben-free, gluten-free (the Diva Series are made out of six ingredients), and cruelty-free.
"I have always been a huge animal person," says Otero. "Once I got onto the manufacturer side, I started to see horror stories." In addition to the cruelty-free commitment, Otero donates profits from the Broadway Diva Series to benefit the ASPCA and The Human Society.
And Otero is a one-man show, designing new shades through collaborations with his Divas, manufacturing the product, marketing and selling, and donating proceeds—without any investors. "This is all me," he says. (Which is, perhaps, why it makes sense his most recent hues were inspired by The Greatest Showman's Keala Settle with nude shades This Is Me and This Is Me II.)
The bonus reason divas like Settle, Shoshana Bean, Orfeh, and Lesli Margherita love his lipsticks are because they had a hand in designing their colors—inspired by their personalities and the roles they've played. Eden Espinosa's "No Good Deed" is a dark, vampy color, inspired by the star's boldness to wear dark lips even off the stage and her green alter ego's second act showstopper; Orfeh's hot pink "Bend and Snap" is inspired by her Tony-nominated turn in Legally Blonde.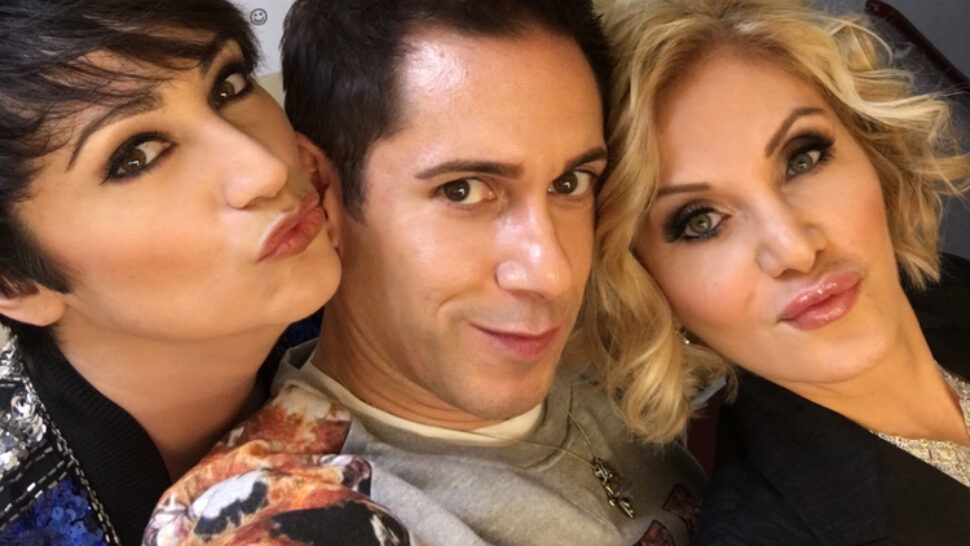 Outside of the Diva Series, Intermission Beauty speaks to every theatre lover because Otero's colors in his liquid lipstick line evoke the spirit of the shows for which their named. "Matilda" is a nude—"I thought a young girl, clean, simple, innocent," says Otero. Whereas "Hamilton" gets "a plum, deep purple [because] their costumes are velvety."
Whether or not you wear Intermission's tones on your lips, Otero says the ultimate consideration is comfort. "There's no right or wrong," he says. "If you want to do that bold lip and that smokey eye, rock it out. It's all how you feel. It's personal and it's all preference."
Click here to shop Intermission Beauty, or follow on Instagram @intermissionbeauty.