*
Accomplished actors like Kate Winslet, Cher and Robin Williams already have shelves filled with trophies, including at least one Emmy, Grammy and Oscar apiece. But the one award that has eluded the members of this group is a Tony, honoring the best performances on Broadway.
Many would love to see Winslet make her debut on the Great White Way or Williams bring his charisma and acting chops back to the New York stage. To help this starry group attain EGOT status, Playbill.com selected roles that could garner them a Tony Award!
Click through to see our selections.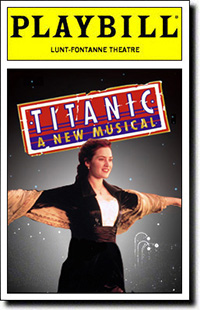 Kate Winslet
Winslet received an Emmy for her performance in the title role of "Mildred Pierce," a Grammy for Best Spoken Word Album for Children for "Listen To the Storyteller" and an Oscar for "The Reader." Along with her acclaimed acting skills, Winslet is also a talented singer, so we think her next project should be a Broadway musical. She'd be amazing as Rose in Gypsy or Mrs. Lovett in Sweeney Todd, but given that Titanic may soon return to Broadway, we think Kate Winslet should play Kate McGowen in the Maury Yeston and Peter Stone musical. Maybe Yeston could write a new song just for her titled "I'm Flying, Jack."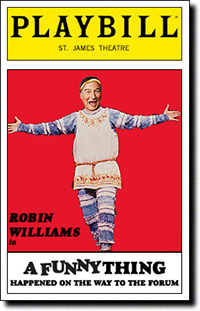 Robin Williams
Williams' Broadway appearances have showcased his comedic and dramatic talent, respectively, in Robin Williams: Live on Broadway and Bengal Tiger at the Baghdad Zoo, so we think it's time for him to share his singing skills live on stage. Williams was the voice for the Genie in the Disney film "Aladdin," and he has also provided vocals for various other animated films, including "Happy Feet." Williams, whose awards include two Emmys, six Grammys and an Oscar (for "Good Will Hunting"), would be a great fit for the fast-talking roles of Pseudolus in A Funny Thing Happened on the Way to the Forum or Harold Hill in The Music Man.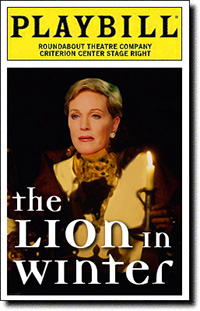 Julie Andrews
Julie Andrews sang her way to an Oscar for her performance as the "practically perfect" nanny in "Mary Poppins," won an Emmy for "The Julie Andrews Hour" and also contributed to "Broadway: The American Musical." The "Mary Poppins" album received a Grammy Award, and Andrews was also honored with a Best Spoken Word Album for Children Grammy for "Julie Andrews' Collection Of Poems, Songs, And Lullabies." Andrews was nominated for the Tony for her performances in My Fair Lady and Camelot, and she famously declined her nomination for Victor/Victoria.
We'd really like to see Andrews' dark side, a contrast to all of the sunny roles she's played. Returning to her Camelot roots, let's see Andrews play Eleanor of Aquitaine in The Lion in the Winter. Just imagine her delivery of the famous line, "I could peel you like a pear and God himself would call it justice!"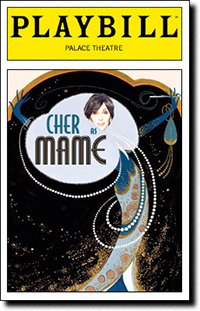 Cher
Cher won an Oscar for "Moonstruck," an Emmy for Outstanding Variety, Music or Comedy Special for "Cher: The Farewell Tour" and a Grammy for Best Dance Recording. She made her Broadway debut in 1982 in Come Back to the 5 & Dime Jimmy Dean, Jimmy Dean but hasn't been back since. She has shared her love for Broadway (West Side Story, specifically), and we think she'd be just sensational playing the eccentric and adventurous aunt in Mame.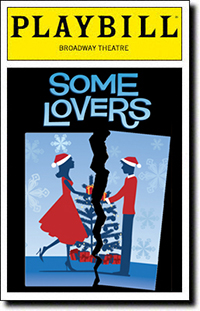 Burt Bacharach
A three-time Oscar winner, for his contributions to "Arthur" and "Butch Cassidy and the Sundance Kid," Bacharach also has six Grammy Awards under his belt, along with an Emmy for "Singer Presents Burt Bacharach." Having written the score for Promises, Promises; The Look of Love; and additional music for The Boy From Oz and André De Shields' Haarlem Nocturne, Bacharach is no stranger to Broadway. He hasn't graced the Great White Way in a few years but recently teamed with Steven Sater on the holiday musical Some Lovers, which played The Old Globe Theatre. Perhaps a Broadway transfer is in the works?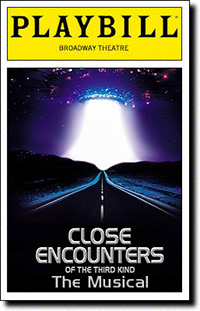 John Williams
The composer for films like "Star Wars," the Indiana Jones series and "E.T." has won three Emmys, five Oscars and more than 20 Grammy Awards. If he has room on his crowded trophy shelf, we think a Tony Award would be a welcome addition. After all, Williams frequently collaborates with Steven Spielberg, who helped to produce The Farnsworth Invention. Williams composed the music for the film "Catch Me If You Can," which came to Broadway in 2011 with a score by Marc Shaiman and Scott Wittman; perhaps one of his other films could be adapted for the stage. How about the outer space-themed ET the Musical or Close Encounters of the Third Kind?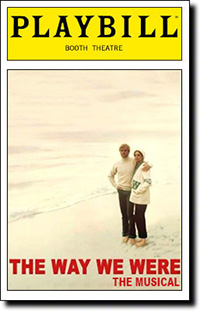 Alan and Marilyn Bergman
This songwriting couple became the first songwriters ever to have written three of the five tunes nominated for an Academy Award for Best Song in a single year, 1983. The duo has won three Oscars, for "Yentl," "The Way We Were" and "The Thomas Crown Affair," as well as three Emmys and a Grammy ("The Way We Were"). Perhaps a stage adaptation of "The Way We Were" would be a hit. Can't you picture a song called "Your Girl is Lovely, Hubbell"?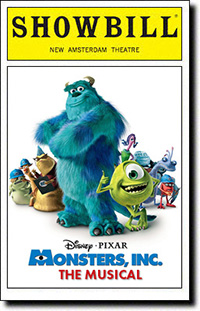 Randy Newman
Newman, a multiple Academy Award nominee, has won two Oscars, three Emmys and six Grammys. His credits include compositions for the three "Toy Story" films, "Monsters, Inc." and "James and the Giant Peach," as well as "Monk" and "Cars." Given his talent for writing for animated films, perhaps he could contribute to the next Disney film adapted for the stage.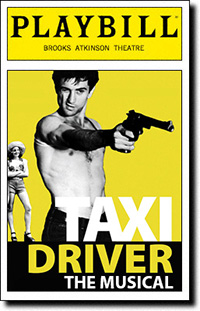 Martin Scorsese
Scorcese has two Emmys ("George Harrison: Living in the Material World," "Boardwalk Empire"), a Grammy ("No Direction Home: Bob Dylan") and an Oscar ("The Departed"). One of the most prolific directors in Hollywood, much of his body of work could be adapted for the stage. Taxi Driver The Musical, anyone?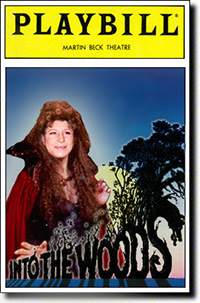 Barbra Streisand
Yes, Barbra Streisand already has a Tony Award — she received an honorary one in 1970 — but Babs hasn't been seen on Broadway since her early role in I Can Get It for You Wholesale and her star-making turn in Funny Girl, so how could we resist the opportunity to dream cast Streisand in her Broadway return? The eight-time Grammy winner, five-time Emmy winner and two-time Oscar winner has performed numerous Sondheim numbers in her concerts, so we'd love to see her star in one of his musicals. She'd make an amazing Sally Durant in Follies — can you imagine her rendition of "Losing My Mind"? — or an even better Witch in Into the Woods. We'd love to hear "Children Will Listen" sung by Barbra herself. And, of course, we wouldn't turn down a chance to see her live in Gypsy.
(Carey Purcell is the Features Editor of Playbill.com. Her work appears in the news, feature and video sections of Playbill.com. Follow her on Twitter @PlaybillCarey.)