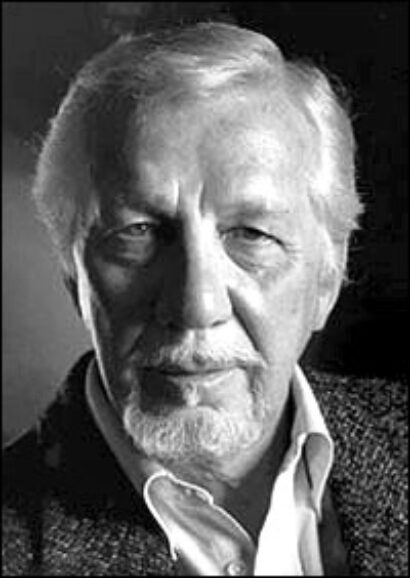 Hutt, 86, was scheduled to start rehearsals for the role of Tobias in Edward Albee's A Delicate Balance at the end of May.
"I realize I cannot fulfill the requirements of a highly concentrated rehearsal and performance schedule, and do the best work I can in the role, in the play, and in support of the rest of the cast," Hutt said in a statement. "So, it is with the deepest and most painful regret that I feel I must withdraw from the production of A Delicate Balance in the current Stratford season, and offer my most profound apologies for the problems and inconvenience I'm sure it will cause."
Hutt said that his decision was based on consultation with his medical team and with "a realistic personal assessment of my condition and abilities."
Richard Monette stated, "I'm incredibly sad that Bill has had to withdraw from the season. I know how much he was looking forward to doing this play and I was very much looking forward to sharing my last season as artistic director with him. I know that this was an agonizing decision for Bill to make, as he is a consummate professional and so dedicated to his craft. He is a national treasure."
Stratford general director Antoni Cimolino stated, "We are very supportive of Bill's decision to withdraw for health reasons, and we send him all our best wishes. Bill is an extraordinary actor, and I regret that he will not be in the company this season to share his enormous gift with those around him, especially the next generation of actors. Bill's ability to hold as 'twere the mirror up to nature is such a rare talent and one from which we have learned so much." Hutt's most recent performance at Stratford was in 2005, as Prospero in The Tempest (at the time it was announced to be his retirement). He appeared in the third season of the theatrically-themed TV comedy series "Slings & Arrows," playing a legendary (and cranky) Canadian actor facing mortality.
Toronto native Hutt received his BA in 1948 from Trinity College of the University of Toronto. He joined the Stratford Festival of Canada in its first season in 1953.
He played James Tyrone in a film of Eugene O'Neill's Long Day's Journey Into Night (the picture had its roots in a Stratford staging).
Hutt was the first recipient of the Governor General's Lifetime Achievement Award, English Stage.