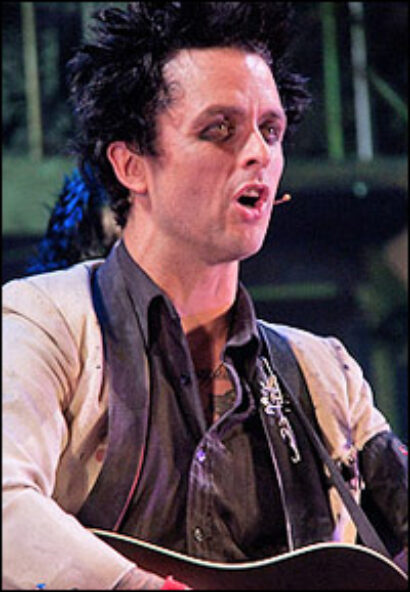 Directed by Jackson Gay, the production will play March 14–April 5 at the University Theatre. Opening night is scheduled for March 20.
The 19-member cast includes David Wilson Barnes, James Barry, Jabari Brisport, Stephen DeRosa, Bryan Fenkart, Ceci Fernandez, Christopher Geary, Brad Heberlee, Anthony Manna, Brian McManamon, Andrew Musselman, Keira Naughton, Adam O'Byrne, Lucas Papaelias, James Lloyd Reynolds, Jeanine Serralles, Greg Stuhr, Ariana Venturi and Liz Wisan.
"Meet the Quartos," press notes state. "Ben (David Wilson Barnes), Claude (Bryan Fenkart), Balth (Lucas Papaelias), and Pedro (James Barry). Their fans worship them. Scotland Yard fears them. And their former drummer will stop at nothing to destroy them. Can these fab four from Liverpool find true love in London and cut an album in seven nights?"
These Paper Bullets! will feature choreography by Monica Bill Barnes, music direction by Julie McBride, scenic design by Michael Yeargan, costumes by Jessica Ford, lighting by Paul Whitaker, sound design by Broken Chord, projections by Nicholas Hussong, orchestrations and arrangements by Tom Kitt, dialect coaching by Stephen Gabis, dramaturgy by Catherine Sheehy and Ilya Khodosh and stage management by Robert Chikar.
Bullets! is Yale Rep's 2013-14 WILL POWER! production. The run includes three 10:30 AM performances available only to high school student groups. For more information about WILL POWER!, contact Ruth M. Feldman at (203) 432-8425 or rm.feldman@yale.edu. Tickets range from $20–98 and are available online at www.yalerep.org, by phone at (203) 432-1234, and in person at the Yale Rep Box Office (1120 Chapel Street).
*
Bullets! contains strong language and adult content. Contact the Box Office at (203) 432-1234 for questions about the themes or content of this production.