1. Alan Cumming and Kristin Chenoweth's hosting antics.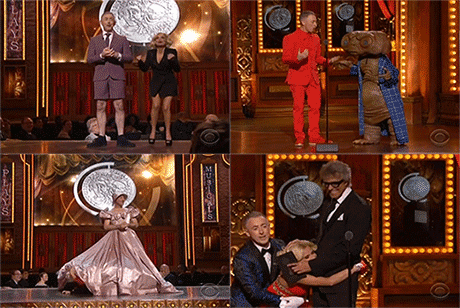 2. Alan Cumming's obsession with Josh Groban.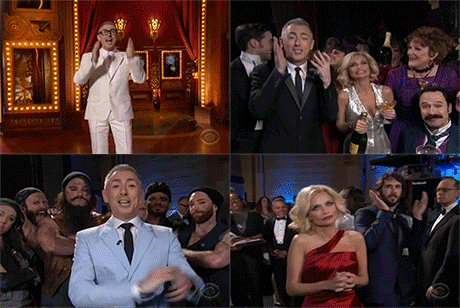 3. Judy Kuhn's reaction to Ruthie Ann Miles winning Best Featured Actress in a Musical.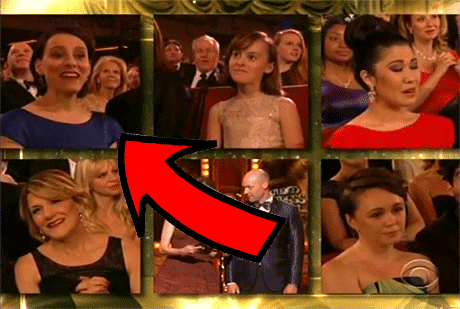 3a. Judy Kuhn's reaction to Fun Home winning Best Musical.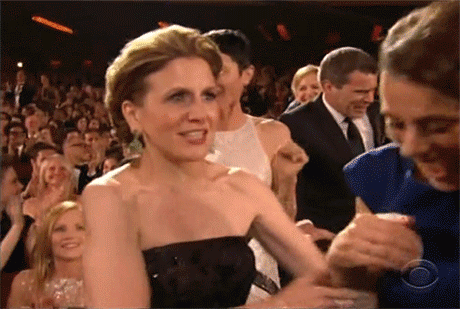 4. Anna Chlumsky and Debra Messing's matching dresses.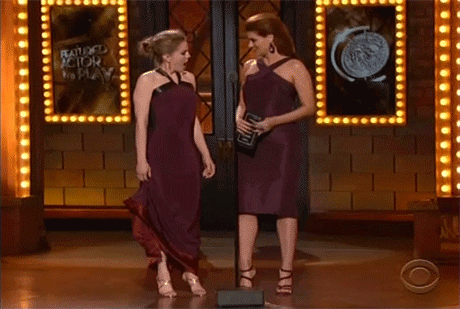 5. Tony Yazbeck dancing with Chita Rivera.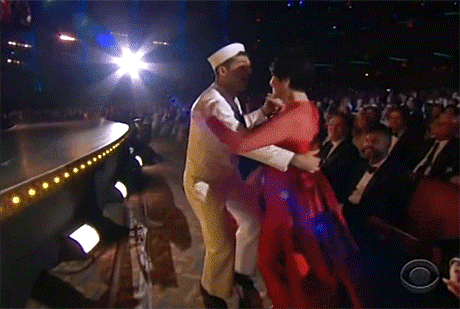 6. Ruthie Ann Miles reading her acceptance speech on an iPhone.
7. Kelli O'Hara's off-screen quick change.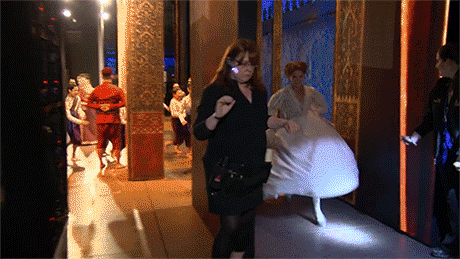 8. Larry David's (hilarious) anti-semitism rant.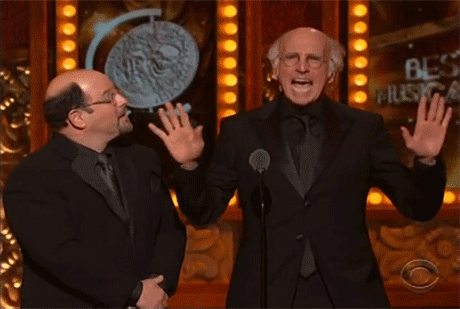 9. Robert Fairchild's's "Adele Dazeem" moment in Michael Cerveris' acceptance speech.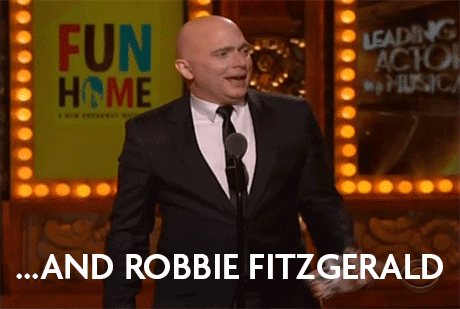 (PS: He apologized on Twitter.)
I blame my age and/or flask for my inability to say the name of @robbiefairchild whom I admire and respect more than I can say...evidently

— Michael Cerveris (@cerveris) June 8, 2015
10. Kelli O'Hara doing the worm.