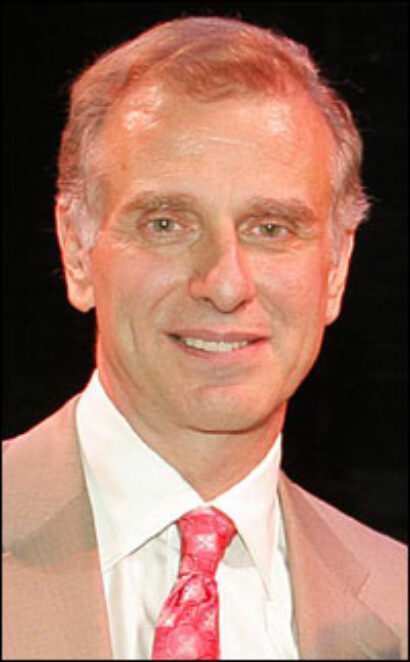 *
Ask Playbill.com is a weekly Playbill.com column that answers questions about theatre, generated by readers and Playbill.com staff, every Thursday. To ask a question, email [email protected]. Please specify how you would like your name displayed and please include the city in which you live.
If your question is used in our column, you will receive a Playbill.com mug.
This week's question comes from Brian M. of New York, NY.
Question: What exactly does it mean for a show to recoup its investment? Answer: To answer this question, Playbill.com talked with John Breglio, the producer of the current Broadway revival of A Chorus Line and a theatrical lawyer who has represented the likes of Stephen Sondheim and Andrew Lloyd Webber.
Theatre journalists write all the time about a show "recouping" its investment. Put simply, Breglio says, "Recoupment is the point at which the producer has repaid to his investors all the money that he raised to develop, mount and produce the show." All that money is referred to collectively as the capitalization. In the case of A Chorus Line, the capitalization was $8 million, but it can get much higher for bigger musicals. That's all the money a producer spends on a Broadway show from the day someone comes up with the idea to the day it officially opens on Broadway. Those costs include the sets, costumes, props, lighting design, rehearsal space, performer and crew salaries during rehearsals, the rights to the material, the advances paid to the writers and the out-of-town tryout.
Every week, whatever the show takes in at the box office — minus the running costs, which include actor and crew salaries, theatre rental, advertising and other costs — will help pay back that capitalization. "One week in November of last year after we opened, we did $800,000, say, in gross," Breglio says. "That week I probably made $350,000 in pure profit. That $350,000 now goes towards repaying that $8 million [capitalization]."
Determining the weekly profit can be rather complicated. For instance, for a Broadway musical, typically 65 percent of the profit every week goes to paying the investors back for the capitalization, while 35 percent goes to the profit pool, which includes the writers, directors, choreographer, designers, lead producer and other people involved in the show, each one getting an agreed-upon share of that profit pool money every week.
Some shows have an arrangement called amortization, in which every week, before the 65-35 split is made, an agreed-upon figure (typically one to two percent of the capitalization) gets taken out of the profits and is sent directly to the investors. Then 65 percent of the remaining figure also goes to the investors, and 35 percent of the remaining figure gets sent to the profit pool. The amount taken out for amortization is later paid back to the profit pool after recoupment. One can see how it gets rather complicated, and every show has a different agreement. (For more info on this topic, click here for a previous Ask Playbill.com column on writer salaries.)
The first time Breglio paid his investors for A Chorus Line, he handed them each a check on opening night in October 2006, since the pre-Broadway tryout in San Francisco and the Broadway previews had actually netted some profit already (typically, a show doesn't expect to make a profit during those performances). He then sent them each a check once a month until the $8 million was paid off 19 weeks later, in February 2007.
After recoupment, the weekly profits are divided differently. First of all, typically, the profit pool's portion rises to 40 percent, and the investors' share goes down to 60 percent. Second of all, Breglio says, before recoupment, the lead producers — whose day jobs involve developing and running the show but who don't typically invest their own money in the show, per the famous rule stated in the musical The Producers — only get paid their share of the profit pool plus an office charge of around $1,500-$3,500. But after recoupment, the lead producers start to take home a portion of that investors' share of the profits. The figure can be anywhere from 10 to 50 percent of the investors' share, depending on what was agreed upon before the show opened. (Note: On A Chorus Line Breglio is the sole lead producer, but on some shows it can be three or four or so. Also, if 30 people are credited as "producers" above the title on the musical's poster outside the theatre, not all of them are lead producers working on the show day-to-day — some are just big investors.)
The percentage that a lead producer gets depends on how hard a sell the show was to the investors before it opened. "If you have a show that is considered a good bet, a safe bet or slam dunk, you can keep a lot" of the profit that's made after recoupment as a lead producer, Breglio says. "If it's a show that has to struggle to raise money — and we all know which those are, you don't have to guess, even — then the lead producers will have to give away a lot because they have to attract these investors."
So what about the ultimate question: How can you tell beforehand if a show will recoup its investment? "It's a complete crap shoot," Breglio says. "People told me I had slam dunk with Chorus Line, and I said there is no such thing as a slam dunk."
Breglio does have one overall tip: "A lot of people focus on how much the show cost, and they go, 'Oh my God, the show cost $20 million.' Yes, it's important. But the key to successful shows is what your weekly expenses are, not your capitalization. Because if your weekly expenses are reasonable, and you keep them down, you have a shot at making money."