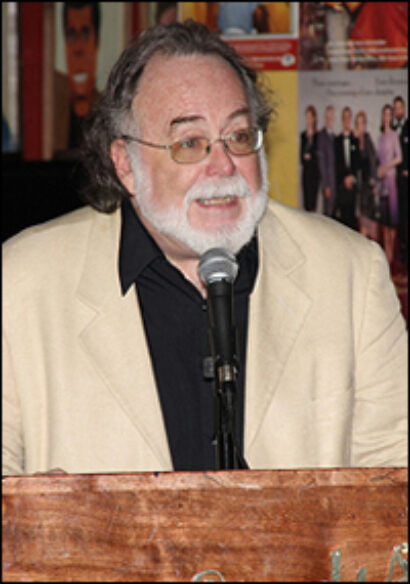 Goodspeed announced on March 13 that three shows are planned for the Terris in Chester, CT. The new Stephen Schwartz catalog show, Snapshots: A Musical Scrapbook, was previously revealed. A third will be announced later.
In addition to The Fabulous Lipitones (which will run May 9-June 2), a summer production is scheduled for July 25-Aug. 18, followed by Snapshots Oct. 24-Nov. 17.
Here's how Goodspeed bills The Fabulous Lipitones by Emmy-winning writer John Markus ("The Cosby Show," "The Larry Sanders Show") and award-winning playwright Mark St. Germain (Freud's Last Session, Camping With Henry and Tom), under the direction of Gordon Greenberg: "What happens when a barbershop quartet that has been belting out close harmonies for 20 years loses a key member to a heart-stopping high 'C'? The three surviving members must cease their bickering and race to find a replacement in time for Nationals. Excitement is high when they find someone, BUT he's nowhere near what they expected. You won't want to miss this hilarious and moving story of friendship, prejudice and the power of song!"
The show incorporates songs that are in the public domain.
As previously reported, Snapshots: A Musical Scrapbook is an original musical (with book by Dan Stern) using songs from composer-lyricist Schwartz's songbook (with some revised lyrics to fit the occasion). It "takes place in the attic of Sue and Dan, a couple whose 20 year marriage has begun to drift apart," according to Goodspeed. "Together they discover a box of photographs which leads them to relive the memories of their past selves captured in the snapshots." Expect newly orchestrated songs "Popular" (Wicked), "Corner of the Sky" (Pippin), "Endless Delight" (The Baker's Wife), "All Good Gifts" (Godspell), "Fathers and Sons" (Working) and more.
Schwartz's Pippin is getting a Broadway revival starting this spring.
For tickets (on sale starting March 24) and information, (860) 873-8668 or visit goodspeed.org.