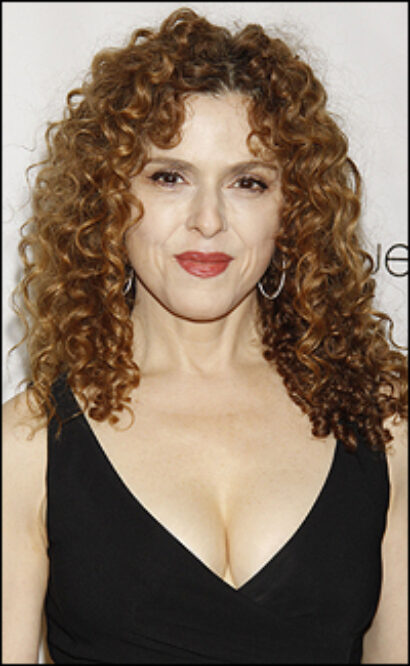 Playbill.com has learned that two-time Tony winner Bernadette Peters, the recipient of the 2012 Isabelle Stevenson Award who created the role of Sally in the Kennedy Center and subsequent Broadway production of Follies, will introduce the segment spotlighting that Tony-nominated Stephen Sondheim-James Goldman musical. Danny Burstein, a Tony nominee for his performance as Buddy Plummer, will perform Sondheim's "The God-Why-Don't-You-Love-Me Blues."
A medley of songs from the Tony-nominated revival of The Gershwins' Porgy and Bess, featuring 2012 Tony nominees Audra McDonald and Norm Lewis, will be performed. Four-time Tony winner McDonald will kick off the sequence with the classic Gershwin ballad "Summertime," followed by Lewis' rendition of "I Got Plenty of Nothing," the Kittiwah dance sequence, Tony nominee David Alan Grier's "It Ain't Necessarily So" and the McDonald-Lewis duet "I Loves You Porgy."
photo by Richard Termine
The Tony-nominated revival of
Andrew Lloyd Webber
and
Tim Rice
's
Evita
will offer the rousing Act Two number "And The Money Kept Rolling In," which features Grammy winner Ricky Martin and the musical's ensemble as well as leading lady
Elena Roger
.
Audiences can also expect performances from Tony nominee Josh Young and the cast of the Tony-nominated revival of Jesus Christ Superstar as well as the acclaimed revival of the Stephen Schwartz musical Godspell.
The Tony Awards, celebrating excellence in Broadway theatre in the 2011-12 season, will be broadcast in a live three-hour ceremony from the Beacon Theatre on the CBS television network June 10. Emmy winner Neil Patrick Harris will again host.