Presented by Equity's Eastern Region Equal Employment Opportunity Committee, the award, according to a statement, honors shows that "exemplify and promote the union's founding principles of diversity, inclusion and equal opportunity for all who work in the theatre."
The awards were presented at a special reception in the Equity Council Room. Accepting the Diversity on Broadway Award on behalf of Cinderella was producer Robyn Goodman; accepting for Bountiful was producer Hallie Foote.
Past recipients of the Diversity on Broadway Award are 110 in the Shade and Les Misérables (2006-07), Billy Elliot (2008-09), American Idiot (2009-10), The Merchant of Venice (2010-11) and A Streetcar Named Desire (2011-12). No award was given for the 2007-08 season.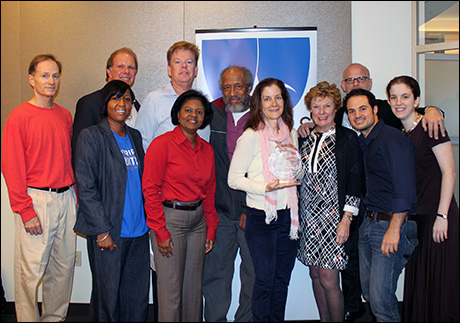 courtesy Actors' Equity Association