"The past beats inside me like a second heart," says Max Morden, the middle-aged widower in The Sea, a novel by Irish author, John Banville. Chances are, we all feel that pulse from time to time. Sometimes it floods us with happy memories. And when it doesn't, when it's more a tightness in the chest than a warm feeling, we get the old brain to override it—as if it were a ringing in the ears, or a stiff joint—and move on.
David Cale is not moving on.
We're Only Alive for A Short Amount of Time—the latest solo show from the British-born actor/writer/composer running at Chicago's Goodman Theatre September 15 through October 21—is propelled by the past. Cale has borrowed from his own life before, but with this world premiere, he digs deeper to explore what has made him the man he is. He not only revisits some dreamy solitary hours of his own youth in the rough industrial town of Luton, but conjures the younger days of his mother and father, before life did its dirty work and cast a pall of disrespect and dissatisfaction over the marriage.
Eager to escape the life he knew and a country that seemed to promise a less-than-thrilling future, Cale, who'd had a band in England, arrived in New York in 1979, determined to be a singer. "Where I grew up, people never left the town," says Cale. "You were born there, you died there. And you worked in the car factory or you worked in the hat factory. The idea of rising above, or creating something that was not the norm, it just never came up."
Once in New York, Cale held the usual odd jobs while finding his way as a performer. He began to write his own songs, and when he wasn't singing them, he recited the lyrics at poetry readings. Before long he found himself doing monologues, then monologues with music. "I didn't really know people in America when I arrived. So all I was ever doing was working or trying to work, and one thing sort of led to another," he recalls. "There was a lot of interest in solo shows—and Eric Bogosian and Spalding Gray, in particular, had gotten a lot of attention critically and from audiences. I sort of caught a wave."
That wave brought Cale to the Goodman in 1988, where he performed The Redthroats, his one-man show that told the tale of a working-class kid in an unhappy home who sought relief listening to Judy Garland records for hours at a time before escaping to London and then the States. It was, as Rick said to Louis Renault in Casablanca, "the beginning of a beautiful friendship." The Goodman produced Cale's Smooch Music the following year.
"I don't know if was [Goodman Theatre Artistic Director Robert] Falls or [Executive Director] Roche Schulfer who said it, but in the late '80s, one of them said, 'We want you to consider this your home'. And they meant it. They were, and are, the backbone of my career. Anybody in the theatre in the U.S. knows the Goodman. So the fact that the Goodman invested so much in me artistically gave me a kind of status." (Harry Clarke, Cale's one-man, multi-character show starring Billy Crudup, recently had a successful New York run Off-Broadway).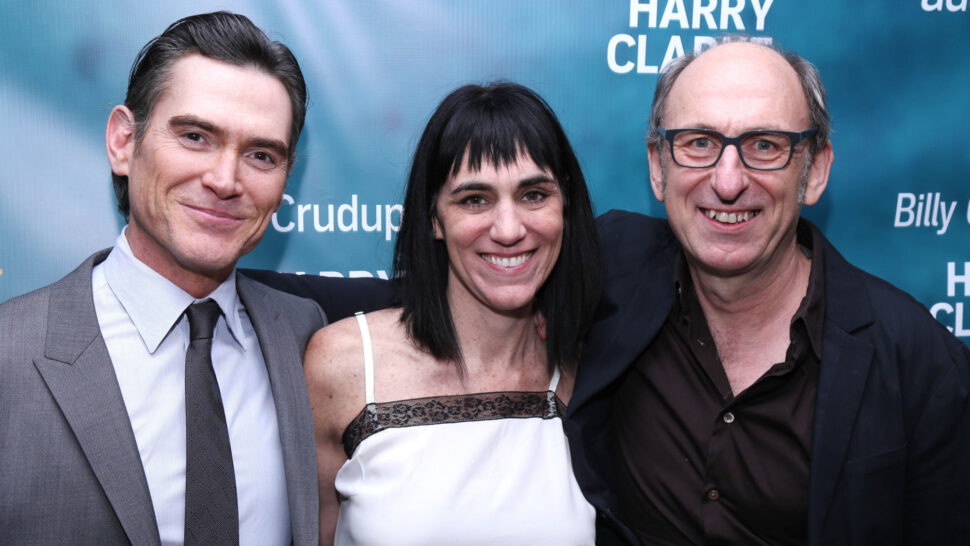 More than three decades into his career, Cale remains very much an intuitive artist, not a man with a plan. "I sometimes have a title, but I don't really know what I'm going to write exactly," he relates. "I can tell the territory, but where I end up, I just never know. I know that I'm drawn to people who are overlooked or underrepresented. I think in all the shows, there's an emotional autobiography going on, even if the facts are wildly fictional, or even if the stories seem quite removed from me."
We're Only Alive for A Short Amount of Time (developed, in part, through the Goodman's New Stages Festival) is a song-studded memoir, a work that was a long time coming. "A friend of mine who saw the New Stages presentation, who's seen eight of my shows over the years in New York and Chicago, said, 'It's all been leading to this,'" shares Cale. "And there's truth to that. But I think it was out of my reach a few years ago, artistically. I didn't want people to feel sorry for me, I didn't want it to be indulgent or just a slog through depressing stuff. It had to be, to some degree, about transcending your past, your background, your genetics. And redefining yourself. And I'm on a little bit of a mission with this in terms of trying to represent my mother, who was an extremely abused, overlooked and misunderstood person. There's definitely a strong drive in me to try and honor her in some quite ambitious and quite substantial way.
"I want to aim really high, artistically and emotionally," says Cale. "In the '70s I saw Bette Midler, and what she did to me as an audience member in making me feel connected to life, I want to do to other people. If I can…if I possibly can. It's what I'm here for."