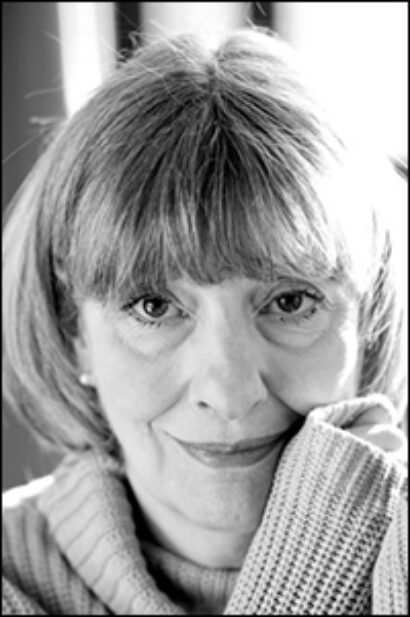 *
Joy Zinoman co-founded Washington, DC's Studio Theatre and ran it for three-and-half decades before stepping down in 2010. Usually, the fluctuations of fate and ambition, or both, find a way of bringing the United States' regional theatre leaders to Gotham at least two or three times in their careers. Witness the peripatetic careers of the likes of Jack O'Brien, Des McAnuff, Dan Sullivan, Robert Falls and Michael Wilson, prominent New York directors who have spent long stretches of their professional lives leading various regional institutions. But Zinoman stayed anchored to the Studio through "35 years, 100 plays, and many buildings," as she put it. She said it was by choice.
"It was very conscious," said Zinoman. "If you want to have a serious career in the theatre and also have a family, then you have to make certain choices." Her husband, Murray Zinoman, a China scholar, was in the foreign service. That meant travel, and lots of it. For the first 15 years of their marriage, she journeyed with him and lived in Asia. "Even after Studio Theatre began, he was posted in Malaysia. I commuted for several years. So at a certain point, I said, 'My creative life will be in this place [Washington].'"
Her departure came as big news in the tight-knit Washington theatre community. Since its inauguration, the Studio and Zinoman's name have been virtually synonymous. (She still teaches a class at the theatre's acting conservatory.) But Zinoman's retirement didn't last long. In early 2011, she was asked to direct a one-night-only event at the Library of Congress' Coolidge Auditorium in which the Samuel Beckett short play Ohio Impromptu was performed by Ted van Griethuysen and then followed by a musical composition by Dina Koston entitled "Distant Intervals," performed by Cygnus Ensemble.
Zinoman accepted the unusual assignment, plundering the Library's vast resources to do research on the play, and converting the performance space into a proper forum for Beckett. "It has among the best acoustics in the country," she said, then adding, "—for
music
!" After the evening was over, William Anderson, the head of the Cygnus Ensemble, asked if she would be interested in repeating the evening in New York. "He said, 'What if you chose two plays, so there would be three?' He's part of this foundation whose mission in life is to encourage composition. Bill said these modernist musicians look to Beckett. They love him, are inspired by him. But not at all for the reasons I am."
Zinoman signed on, selecting Beckett's Footfalls and Catastrophe as the accompanying plays. (All three plays date from the same general era, 1975 to 1982.) The composing began. In a year or so, there were six pieces of music, two for each play. The composers are Chester Biscardi and Laura Schwendinger (Footfalls), David Glaser and Laura Kaminsky (Catastrophe) and John Halle and Scott Johnson (Ohio Impromptu). Sounding Beckett will have two alternating evenings, Program A and Program B, each line-up showcasing a different trio of musical works. They will all be executed by the six-piece Cygnus Ensemble in the Classic Stage Company's 13th Street theatre space. (The production is a rental, and not an official CSC production.)
While Zinoman wished the musicians to be comfortable, she also wanted to be certain that the playing space was a "perfect Beckettian void."
"The challenge for me immediately became — I cannot have those musicians onstage with their amplifiers. And musicians have a very different aesthetic. I care about this void." The solution was a scrimmed box that holds the musicians. "So you will see them when they play and you will not see them when they don't."
The cast includes actors well known in the Washington, DC, theatre community: Phillip Goodwin, Ted van Griethuysen and Holly Twyford, along with the voice of Kathleen Chalfant.
Following the Sept. 16 performance, Beckett's niece, Grace Bouton, who attended the Library of Congress event and participated in a pre-show discussion, will join Zinoman on stage for a Q & A. Zinoman knew Bouton from a previous, turbulent encounter with Beckett's work, when a Studio Theatre production of Waiting for Godot got her in hot water with the playwright's estate. In a bit of serendipity, Zinoman's husband discovered that his colleague's son's wife happened to be Bouton.
Zinoman said she "had some intuition that these plays would make a good night." She ticked off a list of aspects that linked Footfalls and Ohio Impromptu in particular. "One's two women, one's two men. There are shades in both. They both have a voice, a person that speaks. Both were written in the same time period. And both are extremely musical. It's not easy material, but it's very rewarding. And I find it very emotional."