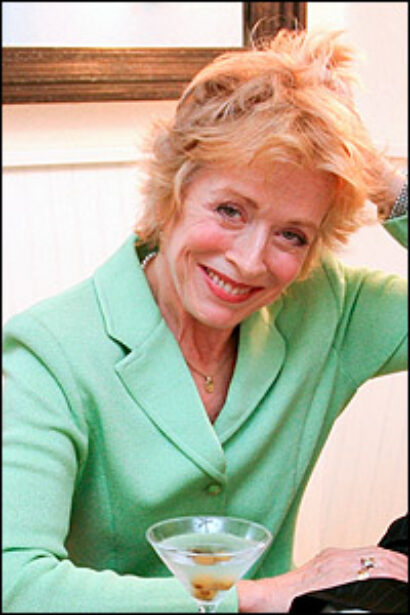 Directed by Andrew Grosso, the cast features Buck Henry, Holland Taylor, Haskell King, Keith Randolph Smith, David Rosenblatt and playwright Ebersole. Opening night is July 15, and performances will continue through Aug. 1. Mother, according to press notes, "is set in an upscale resort in West Virginia where an eccentric family gathers for their annual New Year's holiday. The get-together turns out to be far from traditional when matters of infidelity, sibling rivalry, copious bottles of bubbly, and even attempted kidnapping come to call — all in the hotel dining room."
The creative team includes scenic designer Sandra Goldmark and costume designer Becky Laskey.
Mother is presented Off-Broadway by Evill July Productions.
Buck Henry has split his career between screenwriting ("The Graduate," "To Die For") and acting ("Short Cuts," the Off-Broadway play Three Viewings). His Broadway credits include Art, The Graduate and Morning's at Seven.
Holland Taylor has been seen on Broadway in The Devils, Butley, We Interrupt This Program, Murder Among Friends, Moose Murders and Something Old, Something New. She can be seen on the CBS series "Two and a Half Men."
The Wild Project is located at 195 East 3rd Street in Manhattan. Tickets, priced $25, are available by calling (212) 352-0255; $30 onstage seats (which include a complimentary glass of Prosecco) are also available.
For additional information go to www.mothertheplay.com.