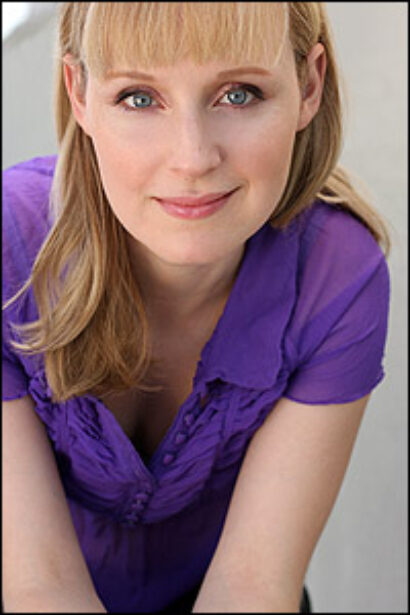 Presented June 4-16, the residency culminates in public readings of the new works. Mark Brokaw (Cinderella, The Lyons, Cry-Baby) serves as artistic director of the Yale Institute for Music Theatre, which was founded in 2008. A program of the School of Drama, the Yale Institute for Music Theatre seeks to develop the work of graduate and recent post-graduate students.
Here's a look at the titles and the casts:
The Last Queen of Canaan
Music by Jacob Yandura
Book and lyrics by Rebekah Greer Melocik
Music direction by Matthew Gallagher
Cast: Bonnie Antosh, Ato Blankson-Wood, Erin Davie, Kecia Lewis, Corey Mach, Aaron Ramey, Nicolette Robinson, Melvin Tunstall and Carmen Zilles
Presented June 15 at 1 PM and June 16 at 5 PM
"Kay McKenna, an eager young writer hired by the WPA, travels to Virginia on a mission to collect narratives from former slaves. In Canaan, she meets Cora Skye, a sharecropper who still farms the land she worked as a slave. Each woman wants nothing more than to forget her past. But, in this deeply haunted and slowly healing South, secrets are unearthed, and past and present collide. The Last Queen of Canaan is a powerful tale of legacy and forgiveness with a rich, gospel-infused score."
Mrs. Hughes
Music and lyrics by Sharon Kenny
Book by Janine Nabers
Music direction by Zach Dietz
Cast: Yahya Abdul-Mateen II, Monique Bernadette Barbee, Kelli Barrett, Nick Corley, Robert Lenzi, Betsy Morgan and Eric Morris
Presented June 15 at 5 PM and June 16 at 1 PM
"Writer Sylvia Plath yearns for an identity separate from her famous poet husband Ted Hughes. Assia, his mistress, wants nothing more than to be his wife. As their lives become tangled, each must face the high cost of blindly pursuing love, career, and fame. With an intricate, contemporary score, Mrs. Hughes explores one of the most sensational — and tragic — literary love triangles in history."
Musicals previously developed at the Yale Institute for Musical Theatre include Mighty Five's Infinite Funk Odyssey, Mortality Play, Maren of Vardø, Pregnancy Pact, The Profit of Creation, The Daughters, Stuck Elevator and the Andy Warhol musical POP! Tickets for each open rehearsal reading are $20 and can be purchased online at artidea.org, by phone at (203) 562-5666. Visit YaleMusicTheatreInstitute.