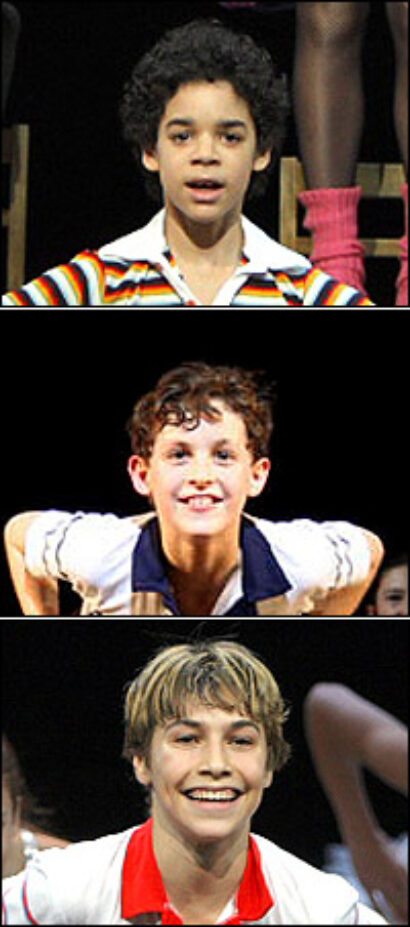 Entitled "Finding Billy," the behind-the-scenes look at the casting process will debut Dec. 1 on WNET/Thirteen at 8 PM ET; check local listings.
"Finding Billy," according to press notes, "offers viewers an exclusive look at how David [Alvarez], Trent [Kowalik] and Kiril [Kulish] were chosen to play Billy Elliot after a year-long national talent search that drew thousands of hopefuls from all over the country. Auditions were held in cities across the country and all three of the Broadway Billys, along with twelve other finalists, underwent a grueling ten day callback last summer in New York City during which director Stephen Daldry and choreographer Peter Darling worked with them extensively."
The broadcast features studio interviews with all three Broadway Billys as well as co-star Carole Shelley.
Billy Elliot the Musical recently opened on Broadway at the Imperial Theatre. For more information visit www.billyelliotbroadway.com.