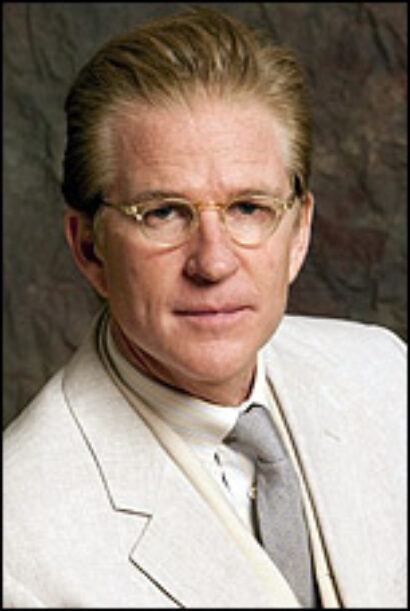 Modine, who currently stars as Atticus Finch in Christopher Sergel's stage adaptation of Harper Lee's To Kill a Mockingbird, was to discuss his career on stage and screen with director Michael Wilson at 2 PM on March 2. Hartford stage has postponed the event one week, to March 9 at 7 PM. Reservations for today's cancelled event will be honored for the March 9 discussion. To Kill a Mockingbird runs through April 4 in Hartford.
Matthew Modine most recently appeared on the London stage in the Robert Altman production of Arthur Miller's Resurrection Blues. He earned Emmy and Golden Globe Award nominations for his work in 1993's "And the Band Played On." His extensive screen credits also include "Weeds," "The Bedbord Diaries," "Le Divorce," "Private School," "Streamers," "The Hotel New Hampshire," "Full Metal Jacket," "Orphans," "Gross Anatomy," "Pacific Heights," "Wind," "Short Cuts," "Jacob," "Bye Bye, Love," "Fluke," "Any Given Sunday," "Flowers for Algernon," "Nobody's Baby," "In the Shadows" and "The Shipment" and "Hitler: The Rise of Evil."
The cast of To Kill a Mockingbird also features Devon Abner, Hallie Foote, Olivia Scott, Henry Hodges, Pat Bowie, Jennifer Harmon, Nafe Katter, Andrew Shipman, Nafe Katter, Charles Turner, Virginia Kull, Mike Boland, Devon Abner, Doug Lyons, Daralyn Jay, James DeMarse, C. Zakiah Barksdale, William A. Thomas, Tom Libonate, Deirdre Garrett, Rob Pawlikowski, Justin Fuller, Connor Fitzgerald, Larkin Meehan, Jordan Cyr, Jacob Entenman, Peter G. Garrity, Joshua Jackson and Rodney D. Edwards.
Hartford Stage is located at 50 Church Street in downtown Hartford, CT. Tickets for current shows are available by calling (860) 527-5151. For more information visit www.hartfordstage.org.