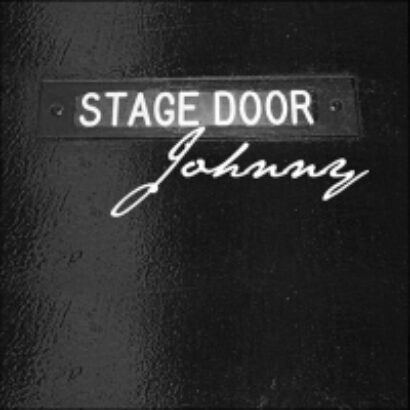 In our new advice column, "Hey, Johnny!" (as in: stage door Johnny), an anonymous Broadway veteran answers the burning questions that might just be keeping your theatre-loving soul up at night: Should you move to New York and chase the dream? Should you have a show-mance while you're at the Muny for three harmless weeks? And, what exactly is Johnny's insider take on rejection, acceptance and the merit of all those $95,000 BFA programs? Or staying non-Equity? Or staying sane?
Here's our first round of reader queries. 
*
Hey, Johnny!
Should you move straight to New York after college? Signed,
Anna
*
Dear Anna:
For my inaugural "Hey, Johnny!" column, I've chosen your letter to answer first — out of dozens that Playbill received after announcing this new advice column experiment. Why yours, Anna? Because I'm a sentimental New Yorker, and there's no place like home.
So many songs have been written about New York, so many dreams dreamed over it, I can scarcely add anything new to the literal chorus, other than: Move here if you want to work on Broadway, if that is your specific dream. (I'm going to assume you're a performer.)
Move here, because New York is a difficult, smelly place, and if you're going to get worn out or broken in somewhere, it might as well be here, first.
Move here, because if you don't move here, and you want to work on Broadway (that's key), you'll always wonder: but what about New York? And then you'll have to see, and so once again you'll pack up all your stuff, including your cat(s) and cast albums, and Cats cast album, and who wants to schlep all of that in a U-Haul more than once?
However, and it's a big however: there are other places to live the full-time life of theatre — arguably even better places, by some metrics. (Did you read the Patti Smith interview in which she said if she were a young artist, now, and just starting off, she'd move to Detroit?) In that vein: move to Chicago if you "just" want to be on a professional stage, and especially if you also love hearty pizza and even heartier winters, not to mention "square footage" as a general concept when it comes to living spaces. Chicago is a brilliant theatre town and reportedly boasts something mystical called a quality of life.
Or: you could move to Ashland, if your dream is to do Shakespeare; as a bonus, you're near-ish to Portland, where no New Yorker has ever actually visited and yet where all of us want to live "someday." And there are other cities: Houston, Philly, so many towns across America where theatre is a viable way to make a version of a living — especially if you aren't heart-set on seeing your little 25-word bio ("So grateful!") printed in a branded and officially Broadway Playbill.
(By the way, if you want to even try to be in the movies or on TV, move to LA. Yesterday. Frankly, you should have moved to LA when you were 12, if Hollywood infamy is your fantasy, because it's practically too late to move there after college —which I offer only mostly a joke.)
But you said the words "New" and "York," Anna, and if that means Broadway to you, then come here while the ink is still drying on your BFA. Come here and live on a series of futons in a series of "junior 1-bedrooms," and wake up way too early to stand in epic lines for various regional productions of shows you're not really right for; and somehow get your Equity card, and always get lost in the Village — and also get found, in the greatest and most maddening city on earth.
If you can make it here…well, you know the rest.
And if you can't make it here, Anna — and not everybody can, at least not by living out the first version of their dream — then you'll have great stories, and you'll never have to wonder what it would have been like. Because you'll know. And you'll be actively thankful to be living anywhere else, in a giant house with four bedrooms and three kids, and no cockroaches.
Break a leg,
Johnny
*
Click through to read Johnny's next response.
Hey, Johnny!
I am a female who, despite lessons, can't dance. Am I still marketable since I can sing?
Signed,
Can't Dance
*
Dear Can't Dance:
It didn't seem to hurt Ethel Merman or Mary Martin. For that matter, could Tony-winning "Best Musical Actress" Lauren Bacall, God rest her soul, really even sing?
You see where I'm going with this: "marketable" is a highly fluid term. Someday you might even get cast in a part for which your admitted lack of dance ability is actually used for comic effect and comes in downright handy.
The important thing about your letter is the phrase "despite lessons." You are clearly trying to improve yourself. Stick to that plan of attack, in general, and leave the marketing to the people behind the table.
One other tip: under "Special Skills" on your resumé, add the phrase "Having an amazing sense of humor about my totally awkward dancing," and cut the phrase "British accent" — which we both know is on there. Because between you and me, Can't Dance, virtually no American actually does a very good British accent.
Break a leg,
Johnny
*
Send us your theatrical conundrums and don't be afraid to dive deep. Johnny's got the time. Be warned, however: He talks straight and fast, and he's a little tired. Keep the questions vivid and you're more likely to keep him awake and get picked.