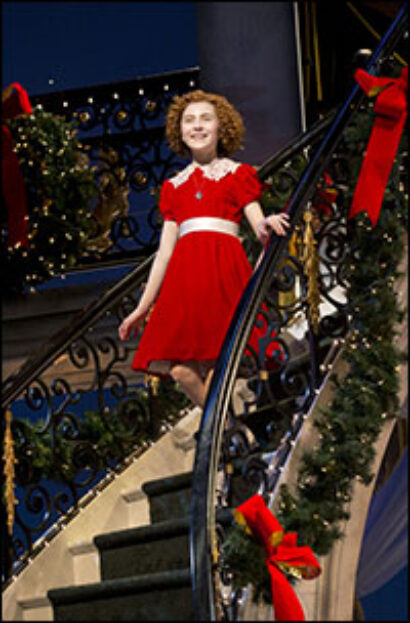 Five Broadway productions will be spotlighted during the annual parade: Annie, Bring It On, Elf, Rodgers and Hammerstein's Cinderella and Nice Work If You Can Get It.
Also joining the festivities this year are Kareem Abdul-Jabbar; Trace Adkins; Big Apple Circus; Chica and the gang from Sprout; Colbie Caillat; Rachel Crow; Thirza Defoe; Jimmy Fallon & The Roots; Flo Rida; Whoopi Goldberg; Chris Isaak; Carly Rae Jepsen; Karmin; Kidz Bop; Christian Laettner; Sandra Lee; Mannheim Steamroller; Jennette McCurdy; Don McLean; Megan & Liz; Miss USA 2012 – Olivia Culpo; the Muppets and cast of "Sesame Street"; Neon Trees; Power Rangers Megaforce; Cody Simpson; U.S. Olympic Gold Medalists - Gabby Douglas, McKayla Maroney, Aly Raisman, Kyla Ross and Jordyn Wieber; The Wanted; Food Network's Iron Chef Geoffrey Zakarian; and the world-famous Radio City Rockettes.
"The 86th Annual Macy's Thanksgiving Day Parade will again make history as it debuts 3 impressive giant balloons, 6 over-the-top floats, an amazing array of talent and the most remarkable high school, college and professional marching bands in the nation," said Amy Kule, executive producer of Macy's Thanksgiving Day Parade, in an earlier statement. "As it has during turbulent times in our history, we hope the Macy's Parade serves as a beacon of hope and renewal for all Americans, who will gather with friends and family to give thanks this season and begin to heal from the devastating aftermath of Superstorm Sandy."
The 86th Annual Macy's Thanksgiving Day Parade will step off at 77th Street and Central Park West. The procession will travel down to Columbus Circle, turn onto Central Park South and march down a new path via 6th Avenue/Avenue of the Americas to 34th Street. At 34th Street, the Parade will make its final turn west and end at 7th Avenue in front of Macy's Herald Square.
The annual event also includes 16 giant character balloons; 40 novelty/ornament balloons, balloonicles, balloonheads and trycaloons; 28 floats; 1,600 cheerleaders and dancers; 900 clowns; 11 marching bands; a host of celebrity performers and the one-and-only Santa Claus.