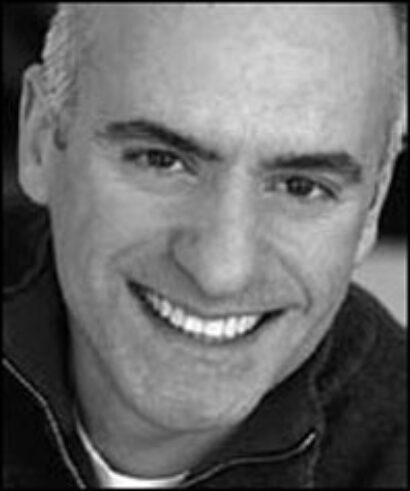 Performances play the Buell through Sept. 10. Vida's Broadway credits include Les Misérables and The Best Little Whorehouse Goes Public, and national tours of The Drowsy Chaperone, Busker Alley, 42nd Street, Anything Goes and Singin' in the Rain.
Produced by Cameron Mackintosh, the new production features new staging and reimagined scenery inspired by the paintings of Victor Hugo.
Vida, who succeeds Michael Kostroff, joins a company that features J. Mark McVey as Jean Valjean, Andrew Varela as Javert, Betsy Morgan as Fantine, Shawna M. Hamic as Madame Thénardier, Jeremy Hays as Enjolras, Chasten Harmon as Éponine, Justin Scott Brown as Marius and Jenny Latimer as Cosette. Maya Jade Frank and Juliana Simone alternate in the role of Little Cosette/Young Éponine. Colin DePaula and Ethan Paul Khusidman alternate in the role of Gavroche.
The ensemble includes Richard Todd Adams, Richard Barth, Natalie Beck, Cole Burden, Casey Erin Clark, Jason Forbach, Lucia Giannetta, Ian Patrick Gibb, Ben Gunderson, Siri Howard, Beth Kirkpatrick, Cornelia Luna, Kylie McVey, Jason Ostrowski, Max Quinlan, John Rapson, Rachel Rincione, Sarah Shahinian, Hannah Shankman, Alan Shaw, Joseph Spieldenner, Joe Tokarz, Eric Van Tielen, Natalie Weiss and James Zannelli.
The musical version of the epic novel by Victor Hugo features such songs as "I Dreamed a Dream," "On My Own," "Stars," "Bring Him Home," "Do You Hear the People Sing?," "One Day More," "Empty Chairs at Empty Tables," "Master of the House" and more. Les Misérables has music by Claude-Michel Schönberg, lyrics by Herbert Kretzmer from the original French text by Alain Boublil and Jean-Marc Natel, additional material by James Fenton and original adaptation by Trevor Nunn and John Caird.
Tickets to the Denver engagement are available at www.denvercenter.org. For more information on the production, and for a video preview, visit www.LesMis.com.