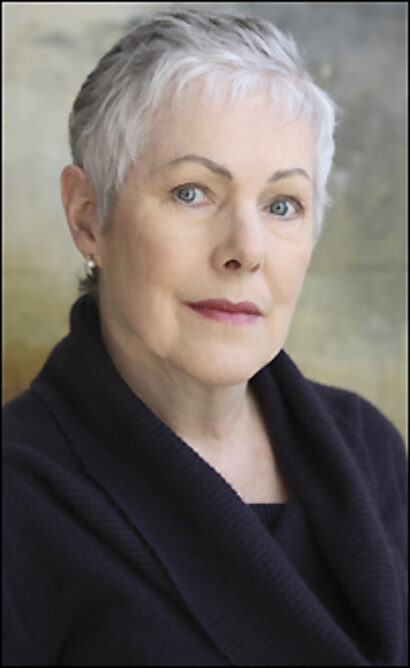 Redgrave's solo show will play MTC's Stage I beginning Feb. 11, 2010. Directed by Joseph Hardy, the production will officially open Feb. 24.
Inspired by memories of her maternal grandmother Beatrice Kempson, Nightingale completes a trilogy of works penned by the stage star about her family: the Tony Award-nominated Shakespeare For My Father, which dealt with her father, Michael Redgrave; and The Mandrake Root, which was loosely based on her mother, actress Rachel Kempson.
MTC describes Nightingale as "a play about a promising woman stymied by society and all but erased by history, a touching personal tribute and a resounding song for all those people whose voices we've lost, or never known."
That Face is also scheduled to play MTC's Stage I. Previews will begin April 29, 2010, with an official opening May 18, 2010.
The play, according to press notes, concerns "a family at the breaking point. Mia and Henry have long been dealing with their mother's addictions, but after a prank goes wrong at Mia's boarding school, their situation goes from comically bad to utterly ridiculous. When their estranged father arrives to sort things out, they must face the reality that their well-to-do family may have combusted beyond repair." That Face played London's Royal Court in 2007 and was subsequently seen in the West End. No casting or director has been announced for the show's New York bow.
*
Previously announced works for MTC's season follow:
Broadway's Samuel J. Friedman Theatre
The Royal Family
Written by George S. Kaufman and Edna Ferber
Directed by Doug Hughes
Previews begin Sept. 15, 2009
Opens Oct. 8, 2009
Doug Hughes will direct a cast that includes Tony winner John Glover as Herbert Dean, Tony Award winner and Oscar nominee Rosemary Harris as Fanny Cavendish, Tony Award nominee and Drama Desk Award winner Jan Maxwell as Julie Cavendish and Tony Award nominee and Drama Desk Award nominee Reg Rogers as Tony Cavendish.
"It's half past one in the fabulously cluttered Cavendish duplex in the East Fifties, and anyone who's anyone is still asleep. So begins The Royal Family, the classic comedy of theatrical manners. . . . This devilishly funny play follows the Cavendishes, the famous family of stage stars, as they go about the drama of the day: choosing scripts, dashing off to a performance, and stealing kisses with handsome beaus. But what's this business about the younger Miss Cavendish wanting to quit the stage for domestic bliss? Never, darling!"
Collected Stories
Written by Donald Margulies
Directed by Lynne Meadow
Previews April 6, 2010
Opens April 28, 2010
Linda Lavin stars.
"Collected Stories chronicles the relationship between two female writers: Ruth Steiner (Lavin), a celebrated New York author with a dry wit and a distinguished career; and her bright-eyed young protégé, Lisa Morrison. As their relationship evolves and the line between fact and fiction starts to blur, their fascinating story comes to an explosive conclusion."
Off-Broadway at City Center — Stage I
Time Stands Still
Written by Donald Margulies
Directed by Daniel Sullivan
Previews Oct. 15, 2009
Opens Nov. 3, 2009
"James and Sarah, a journalist and a photographer, have been together for nine years and share a passion for documenting the realities of war. But when injuries force them to return home to New York, the adventurous couple confronts the prospect of a more conventional life."
For more information on Manhattan Theatre Club, visit www.ManhattanTheatreClub.com.