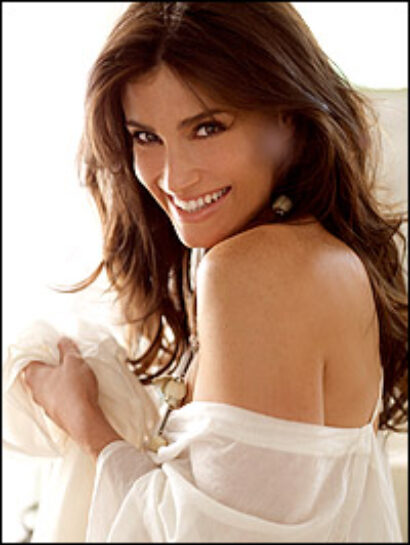 As previously reported, the new musical comes from the creative team behind Next To Normal: Tom Kitt (music), Brian Yorkey (book and lyrics) and Michael Greif (director).
Kitt and Yorkey appear to have a thing for writing shows about middle-aged women in crisis. If/Then is about a woman named Elizabeth who, on the verge of turning 40, moves back to New York City, intent on a fresh start — "new home, new friends, and hopes for a resurgent career."
No other casting has been announced. The show is produced by David Stone, who also produced Wicked and Next to Normal.
***
Soul Doctor, an unusual Broadway entry, began its run at Circle in the Square Theatre this week. The show tells the real-life story of controversial Rabbi Shlomo Carlebach, his passion for music and his relationship with Nina Simone. Soul Doctor played a brief run Off-Broadway last summer as a guest attraction at New York Theatre Workshop. Prior to that, the musical played engagements in Florida and New Orleans.
Conceived by Jeremy Chess, Soul Doctor was created by David Schechter and Daniel S. Wise. Directed by Wise, it features a book by Wise, lyrics by Schechter and music by Shlomo Carlebach himself, who was known for his compositions which bridged the religious and secular worlds.
Eric Anderson, who starred in the Off-Broadway run, reprises his work as Shlomo Carlebach in the Broadway production. The cast also features Amber Iman as Nina Simone.
***
There are many odd things about
Because of Winn Dixie
, a new musical based on the 2005 movie starring
Cicely Tyson, Jeff Daniels
and
Eva Marie Saint
.
One, it's having its world premiere at Arkansas Repertory Theatre. This wouldn't be so strange if it weren't a new musical by Duncan Sheik, of Spring Awakening fame, who could probably have his new musical premiere anywhere he likes, but chose the Ozarks. Two, Sheik is collaborating with lyricist Nell Benjamin, who is best known for Legally Blonde, a musical which could not be more different than Spring Awakening. Third, it's being directed by John Tartaglia, who is known in the theatre world as an actor, particularly an actor who had a fine way with a puppet in Avenue Q. Finally, the title character in the show is a dog. An Irish wolfhound, specifically. In the story, an unlikely friendship develops between a lonely girl and a dog she finds at a Winn Dixie supermarket.
All in all, this one bears watching. Performances begin Dec. 4, with an official opening Dec. 6. The production will run through Dec. 29.
***
"Song of Spider-Man: The Inside Story of the Most Controversial Musical in Broadway History,", the book by playwright Glen Berger chronicling his experience with Broadway's Spider-Man: Turn Off the Dark, is actually happening. It is scheduled to hit shelves in November.
Berger co-wrote Spider-Man's book alongside Julie Taymor, who was let go from the production in 2011. Playwright and comic book writer Roberto Aguirre-Sacasa was then enlisted by the musical's creative team to make revisions to the book alongside Berger.
The book is described as "the ultimate fly-on-the-wall account of how Broadway works, how big musicals are made and how great artists continue to dream, even in the midst of a nightmare."
It almost sounds heartwarming, which I'm pretty sure the book will not be.