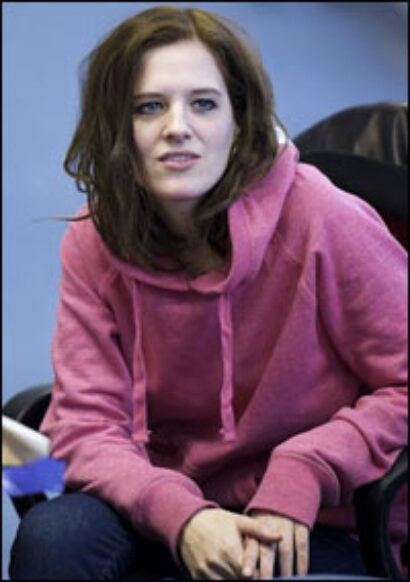 The George Devine award is an annual award for new writing in theatre. Coming with a prize of £10,000, it is open to any playwright in the U.K. for an original stage play, which need not have been produced. It was set up in 1966 as a memorial to the life and talent of the founding artistic director of the Royal Court, George Devine.
The Village Bike is billed as "a provocative and darkly comic look at fantasy and romance."
Previous winners of the George Devine Award include Edward Bond, Mike Leigh, Hanif Kureishi, Martin McDonagh, Conor McPherson, Enda Walsh, Rebecca Gilman, Mark O'Rowe, Gary Owen, Lucy Prebble, Alexandra Wood, Hassan Abdulrazzak, Nick Payne and Vivenne Franzmann.
The Village Bike marks the Royal Court debut for Penelope Skinner. A graduate from the Royal Court's writing program, her credits elsewhere include a collaboration with Moira Buffini, Matt Charman and Jack Thorne on Greenland at the National Theatre, Eigengrau at the Bush Theatre, Scarlet's Circus for Hampstead Theatre's Heat & Light Group and Fucked, at the Old Red Lion in 2008 and at the 2009 Edinburgh Festival.
The cast includes Nicholas Burns, Phil Cornwell, Romola Garai and Alexandra Gilbreath, Dominic Rowan and Sasha Waddell. Joe Hill Gibbins directs. It's designed by Helen Goddard, with lighting by James Farncombe and sound by David McSeveney.
In The Village Bike, according to Royal Court notes, "Becky's pregnant and frustrated. But her husband is more interested in the baby manual than her new underwear so she turns to the porn stash under the bed. As the summer heats up, a brief encounter sends her speeding downhill towards reckless abandon."
The Village Bike will officially open in the Jerwood Theatre Upstairs at the Royal Court on July 1 and play to July 23. Tickets are available online at www.royalcourttheatre.com.