Theatre lovers can travel to a Certain School of Magic and Magic with the Playbill Playback stream of Puffs. In addition to the full-length Off-Broadway production, the recording includes exclusive new interviews with the cast and creative team, hosted by Felicia Fitzpatrick. Puffs is available to stream through May 31 at 11:59 PM ET. The stream will not be available to viewers in the U.K.

The stream is $8.99 with a portion of the proceeds benefitting Frontline Foods, which supports local restaurants impacted by shelter-in-place measures, while feeding healthcare workers on the frontlines of the pandemic.
Fans can join a Playbill watch party May 23 at 8 PM ET on Twitter using the hashtag #PlaybillPlayback.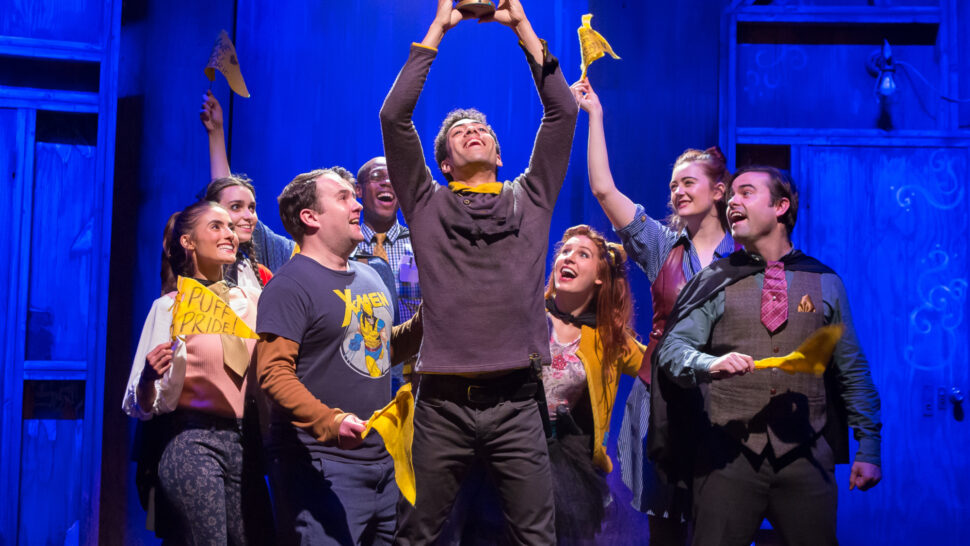 Created by Matt Cox and directed by Kristin McCarthy Parker, Puffs, Or: Seven Increasingly Eventful Years at a Certain School, of Magic and Magic follows the overlooked students of the "Puff" house. While Harry Potter was off battling evil, plenty of budding witches and wizards were just trying to find their place in the world, and now their story is told.
READ: 7 Completely Unbiased Reasons to See Puffs From the Playwright of Puffs