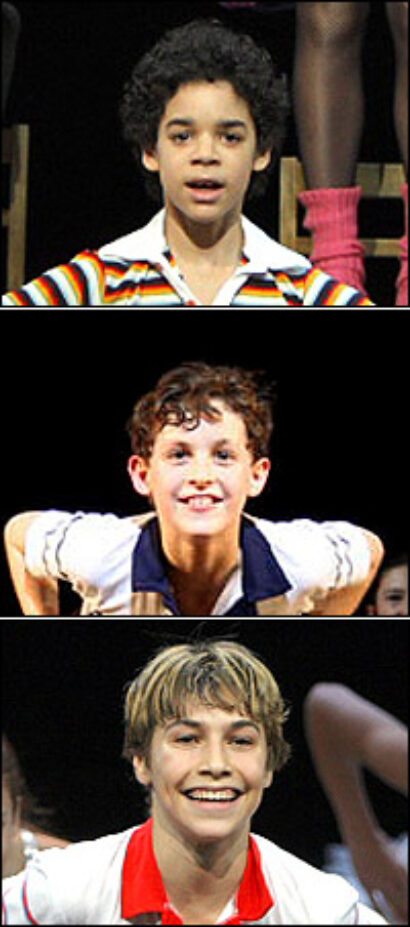 The award for Best Foreign Play was given to Gregory Burke's Black Watch.
The announcement was made May 4. A ceremony will be held May 11 at the Algonquin Hotel.
The selections were made at the 74th annual voting meeting of the organization at the Manhattan offices of Time Out New York. Special citations were awarded to current Blithe Spirit star Angela Lansbury for her contribution to the American theatre; Matthew Warchus and the cast of Broadway's The Norman Conquests; and Gerard Alessandrini for Forbidden Broadway.
The award for Best Play carries with it a cash prize of $2,500; the award for Best Foreign Play carries a cash prize of $1,000.
The New York Drama Critics' Circle comprises 20 drama critics from daily newspapers, magazines, and wire services based in the New York metropolitan area. The New York Drama Critics' Circle Award is the nation's second-oldest theatre award, after the Pulitzer Prize for drama; it has been awarded every year since 1936 to the best new play of the season (with additional awards for musicals and foreign or American plays as well as citations for special achievement). Adam Feldman (Time Out New York) is president of the NYDCC, Eric Grode is vice president and Joe Dziemianowicz (Daily News) is treasurer. The other members of the New York Drama Critics' Circle are Hilton Als of The New Yorker; Melissa Rose Bernardo of Entertainment Weekly; David Cote of Time Out New York; Michael Feingold of the Village Voice; Robert Feldberg of The Record (Bergen); Elysa Gardner of USA Today; John Heilpern of The New York Observer; Michael Kuchwara of the Associated Press; David Rooney of Variety; Frank Scheck of the New York Post; David Sheward of Back Stage; John Simon of Bloomberg News; Alexis Soloski of the Village Voice; Terry Teachout of The Wall Street Journal; Elisabeth Vincentelli of the New York Post; Linda Winer of Newsday; and Richard Zoglin of Time.
For more information visit www.dramacritics.org.
*
Ruined, written by Lynn Nottage and directed by Kate Whoriskey, is a co-production between Manhattan Theatre Club, where it is currently playing and Chicago's Goodman Theatre.
Billy Elliot the Musical, directed by Stephen Daldry, plays Broadway's Imperial Theatre.
Black Watch, written by Gregory Burke and directed by John Tiffany, had its world premiere at the Edinburgh Festival in 2006. A production of the National Theatre of Scotland, the play had its New York premiere at St. Ann's Warehouse in the fall of 2007 and played a return engagement there this past fall.