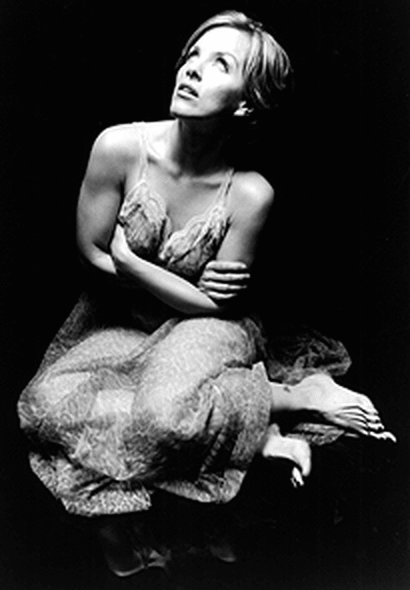 Side Show and Les Miserables star Alice Ripley's lesser known talent, that of rock 'n' roll singer-songwriter, will be heard in an intimate concert setting at New York City's Gaslight 10 PM Oct. 17. Ripley, who sings and writes music and lyrics, will perform with her band, Uncle Daddy. She played previous New York City gigs, showing her rock side, in July and August 1999.
Her material -- influenced by The Beatles, Kate Bush and Joni Mitchell -- includes fragile ballads, poignant piano tunes and guitar-rock melodies.
The Gaslight gig is casual, and reservations are not required. Gaslight is at 400 W. 14th Street at 9th Ave. For information, call Gaslight at (212) 807-8444.
Over the summer, Ripley recorded a second album of songs with Side Show co-star Emily Skinner, "Unsuspecting Hearts." The first album, "Duets," made up of specialty songs and duets tailored for a pair of women singers, was inspired by their casting (and combined Best Actress Tony Award nomination) as the Hilton sisters in Broadway's cult fave musical, Side Show.
Release date for "Unsuspecting Hearts" is Oct. 26.
Ripley played Fantine in Broadway's Les Miserables until early September 1999, when she left to begin rehearsals for the new musical, James Joyce's The Dead, for Playwrights Horizons. Skinner also appears in The Dead, although the women do not play sisters.
The six-week staging of The Dead quickly sold out. Performances began Oct. 1.