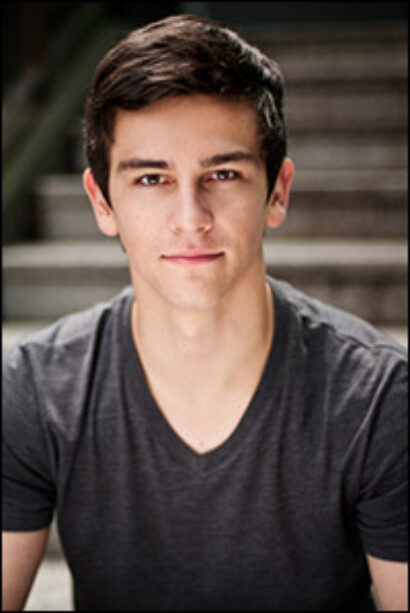 Global Creatures and Bazmark produce the stage production that reunites members of the 1992 film's original creative team, including Lurmann, who co-writes with Craig Pearce, as well as set and costume designer Catherine Martin and choreographer John "Cha Cha" O'Connell.
Strictly Ballroom will officially open April 12. The cast is led by 18-year-old Thomas Lacey ("Dance Academy") as Scott Hastings, opposite Phoebe Panaretos (Oliver!) as Fran.
American songwriters Warren and Foster are part of a team that includes Australian composers Elliott Wheeler, Sia Furler and Eddie Perfect. The stage production also features songs from the film, including "Love is in the Air," "Perhaps Perhaps Perhaps" and "Time After Time."
The cast also includes Heather Mitchell as Shirley Hastings, Drew Forsythe as Doug Hastings, Mark Owen-Taylor as JJ Silvers, Bob Baines as Les Kendall, Fernando Mira as Rico, Natalie Gamsu as Ya Ya, Sophia Katos as Liz Holt, Andrew Cook as Wayne Burns, Ash Bee as Vanessa Cronin, Rohan Browne as Ken Railings, Angela Kennedy as Charm Leachman, Angie Stapleton as Pam Short, Nadia Coote as Tina Sparkle, Lachlan Martin as Clarey Welch, Tyler Coppin as Terry Best and Damien Bermingham as Merv.
Completing the company are Loren Hunter, Ryan Gonzalez, Cristina D'Agostino, Nathan Pinnell, Melanie Hawkins, Keanu Gonzalez, Kayla Attard, Mike Snell, Angelique Cassimatis, Steven Grace and Leigh Archer. The creative team includes sound designer Peter Grubb, lighting designer Hugh Vanstone, musical supervisor Max Lambert and composer, arranger and orchestrator Elliott Wheeler.
Global Creatures producer Carmen Pavlovic (King Kong) is hopeful that Strictly Ballroom The Musical will have a future Broadway life.
According to the creators, "Strictly Ballroom The Musical is the inspiring story of a championship ballroom dancer who defies all the rules to follow his heart. This uplifting and courageous tale originated as a stage play that Baz Luhrmann created as a student at the National Institute of Dramatic Art (NIDA) back in 1984."
Lurhmann co-wrote and directed the film about the world of competitive ballroom dancing, which was originally conceived and presented as a stage play.
"Of all of my shows, 'Strictly Ballroom' is the most personal," Luhrmann said in an earlier statement. "From escaping into the world of competitive ballroom dancing as a child, and my mother going on to be a dance teacher, through to the formative moment at the National Institute of Dramatic Art when a group of talented students and I brought together the classical myth of triumph over oppression and placed it in this world of suburban theatre, the first production of Strictly Ballroom was born."
Lurhmann is well known for his films "Moulin Rouge," "Romeo + Juliet," "Australia," "The Great Gatsby" and the Broadway production of the Puccini opera La Boheme.