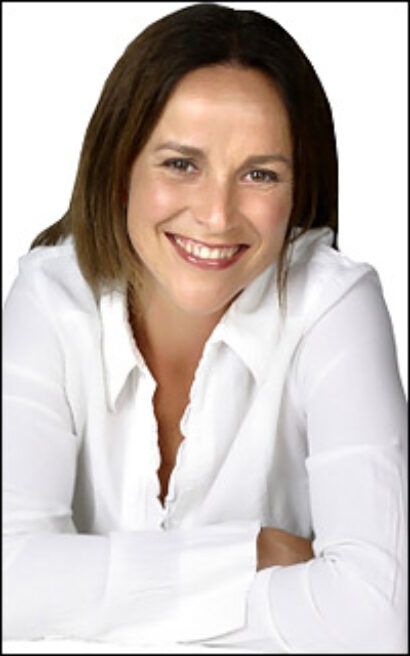 Take Flight, which is inspired by the history of flying, officially opens at the hit-making, 160-seat Southwark venue July 25.
The cast, who portray real-life flying pioneers, is led by Sally Ann Triplett (Guys and Dolls, Chicago, Anything Goes), who plays the role of Amelia Earhart; Ian Bartholomew (Into the Woods, Tommy, Dead Funny) as George Putnam; and Michael Jibson (Our House) as Charles Lindbergh.
The Wright Brothers are played by Sam Kenyon (Amadeus, Sweeney Todd) and Elliot Levey (His Dark Materials and On Religion).
The production reunites director Sam Buntrock, designer David Farley and musical supervisor Caroline Humphris, the creative team behind the Menier's Broadway-bound, multi Olivier-winning revival of Sunday in the Park With George.
Take Flight is the first musical to be staged since producer Bob Boyett and the Menier's David Babani announced their three-year partnership for presenting Menier productions in the U.S. The show has been a long time in development and was first showcased as a concert in 2004 at Australia's Adelaide Cabaret Festival.
The production notes for the Adelaide performance described the show as drawing its inspiration from "the spirit of invention in us all...and that it is just as noble in those who fail as in those who succeed. Take Flight is about flying, about the invention of the airplane, about creativity, and about the human need to take risks."
Maltby (lyrics) and Shire (music) are the songwriters whose urbane Off-Broadway revues, Starting Here, Starting Nowand Closer Than Ever, are beloved by fans of the form. Cabaret singers have plucked songs from the shows to present in nightspots around the world. Maltby (lyricist of Miss Saigon) and Shire also collaborated on the musicals Baby and Big.
A long-time Sondheim collaborator, Weidman wrote the books for Assassins, Pacific Overtures and Bounce. He also co-created the Tony-winning musical Contact, wrote the book for Big, which featured Maltby and Shire's score, and co-authored the Tony Award-winning 1987 revival of Cole Porter's Anything Goes.
The Menier has a track record of staging American musicals. Jonathan Larson's tick, tick . . . boom! and Jason Robert Brown's The Last Five Years both received their U.K. premieres there. And, the Chocolate Factory's Olivier-winning revival of Sunday in the Park With George arrives at Broadway's Studio 54 in December. Sunday represents the first New York transfer under the Boyett/Babani deal.
For more information on Take Flight, which is booking until Sept. 22, call (0)020 7907 7060.