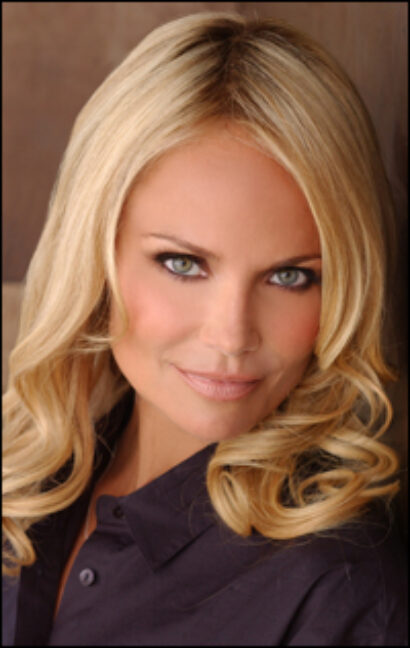 The annual Spotlight Gala, which takes place throughout the Arts Center and in a 300-square-foot outdoor tent, is the official curtain-raiser for NJPAC's 2011-12 season.
The black-tie gala evening begins with cocktails at 5:30 PM and is followed by an awards ceremony, which includes a performance from Chenoweth. Dinner and dancing will follow at the "Gala GLAM Party," and the event is set to culminate in a fireworks finale.
"The main objectives of the Women's Association are to promote, advocate, and fund NJPAC—the Gala is our most impactful way of meeting this mission," said Women's Association president Sheila F. Klehm in a statement.
Since its inception, the Women's Association of NJPAC has raised over $34.5 million in support of general operations and Arts Education programs at NJPAC through its annual Spotlight Gala, annual Spring Luncheon and Auction and various other initiatives and events.
This 2011 Gala co-chairs are Veronica M. Goldberg and Archie Gottesman. The Gala dinner co-chairs are Pat A. Di Filippo and Jeffrey S. Sherman. The Women's Association of NJPAC will also present awards to individual, corporate and community leaders during the evening's ceremonies. Among the honorees are Dr. A. Zachary Yamba, Trish Morris-Yamba, Jes Staley, Robert C. Waggoner, Mary Ellen Waggoner and JPMorgan Chase & Co. Chenoweth won the Tony Award in 1999 for her performance in You're A Good Man, Charlie Brown. She was nominated in 2004 for her performance in Wicked and has also been seen on Broadway in Steel Pier, Epic Proportions, The Apple Tree and Promises, Promises. The actress is also known for her film and television work and will soon be appearing in the new ABC series "GCB."
NJPAC is located at One Center Street, Newark, NJ. For more information and tickets, call Gail P. Stone at (973) 353-7043 or 888-GO-NJPAC or visit www.njpac.org.