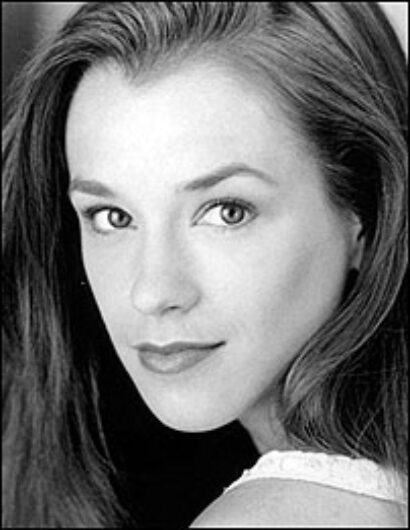 Created in collaboration with Tony-winning Piazza composer Adam Guettel, the production features Sarah Uriarte Berry, who reprises the role of Franca that she created on Broadway.
The company also boasts Theresa McCarthy (Floyd Collins, Myths and Hymns and Titanic) as Margaret Johnson, Lauren Worsham (Cunegonde in NYCO's Candide) as Clara, Kevin Worley (Al in the current revival of A Chorus Line) as Fabrizio with Jonathan Raviv as Giuseppe Naccarelli, David Bonanno as Signor Naccarelli, Michelle Rios as Signora Naccarelli and Michael Berry as Roy.
Weston producing director Steve Stettler directs Piazza, which features a new five-player orchestration by Guettel. The production also includes music direction by Andy Einhorn, musical staging by Jennifer Turey, sets by Russell Metheny, costumes by Mara Blumenfeld, lights by Kendall Smith and sound by Nathaniel Hare.
Performances continue to July 26.
In a previous statement director Stettler said, "When we contacted Adam to say that we envisioned a more intimate production of The Light in the Piazza that would emphasize its journey of the heart, he embraced the idea, welcoming the chance to rediscover a show that had begun with a small ensemble. Because the musical never needs more than eight voices and is openly theatrical in its storytelling, we haven't had to change a word or a note." The lush, romantic, soulful musical has a book by Craig Lucas, based on the novella by Elizabeth Spencer, and music and lyrics by Adam Guettel (he won the 2005 Tony for Best Score and shared the Best Orchestrations Tony). The Light in the Piazza tells the 1950s-set story of a North Carolina mother, Margaret, on holiday in Italy with her sensitive daughter, Clara. Margaret searches her heart when Clara falls in love with an Italian boy, Fabrizio, in Florence. Themes of parental responsibility, letting go, holding on, the nature of marital love and the joy of true love percolate like espresso in the rarefied romantic musical.
The Weston season will also include productions of Doubt, Les Misérables, As You Like It, No Child… and an original children's musical, Click, Clack, Moo: Cows That Type.
Tickets are available by visiting www.westonplayhouse.org.