Some of you theatre fans might be wondering if there's really any connection between the Yankees and Broadway (besides, of course, a Tony Award winning musical with "Yankees" in the title!) As it turns out, we have more in common with the boys in pinstripes than you may think.
Yankees broadcaster, Suzyn Waldman, became the first woman to hold a full-time position as a broadcaster in the Major Leagues, after spending 15 years in theatre in shows like Man of La Mancha. Legendary Yankees color man, John Sterling, is a notorious Broadway fanatic and even joined Neil Berg for a special Thanksgiving concert a few years ago at Irvington Town Hall called Baseball and Broadway. And of course, Marilyn Monroe was married to one of the greatest Yankees of all time, Joe DiMaggio, before marrying Arthur Miller, a Broadway legend.
See? We're not that different after all. So, in honor of tonight's game, this week's Webway is dedicated to the good ol' game of baseball. Good luck tonight, boys!
Damn Yankees (a phrase most New Yorkers hope Philadelphians will be mumbling tonight) is the most famous sports musical. Here's a number from the last time Damn Yankees was revived on Broadway in 1994.

You're A Good Man Charlie Brown, based on the beloved Charles Schultz cartoon of the same name, featured the song "T-E-A-M: The Baseball Game". The show was most recently revived on Broadway in 1999 winning both Roger Bart and Kristin Chenoweth their Tony Awards.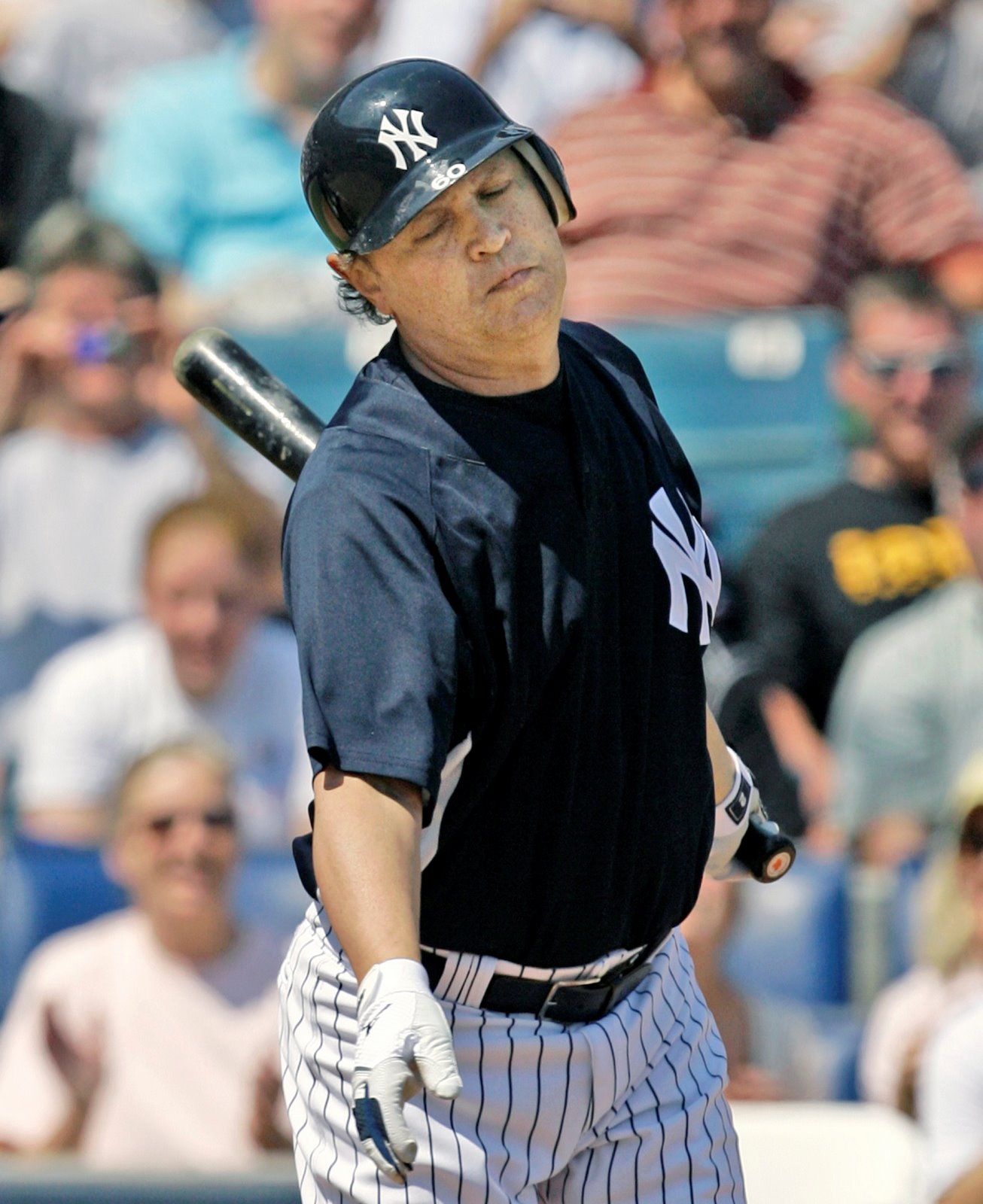 Last year, Tony-Award winner, Billy Crystal, signed a contract with the Yankees for one day and trained with the team during spring training.